About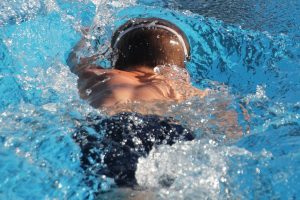 Stay in shape! Make great friends! Be a part of a team! This is a great opportunity for kids to become stronger swimmers, make friends and have FUN!
This team is focused on developing kids into team players, each making a contribution towards team success of the whole team. Although competition is an element in any sport, the goal of the Montgomery Makos is self-improvement of each of its swimmers and having fun.
For information about the Montgomery Makos Swim Team, contact Julie Machon at 513-792-8316 or jmachon@montgomeryohio.gov
Swim Team Registration
Signups for returning families begins March 1 and open to the community on March 16.
Swimmers ages 5-18 welcome!