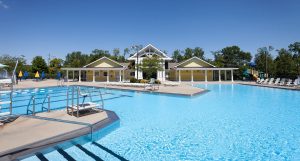 Montgomery Community Pool
Contact
8075 Hopewell Rd
Montgomery, OH 45039
---
May 31 - June 3
3:30 p.m. - 8:30 p.m.
Normal Hours:
Mon - Thurs:
11:00 a.m. – 8:00 p.m.
Fri: 11:00 a.m. – 8:30 p.m.
Sat & Sun: 10:00 a.m. – 8:30 p.m.
---
Summer is time for fun and relaxation and the City of Montgomery pool is the perfect place to unwind and enjoy the season. The pool is a great way to stay cool, catch some rays, meet new friends and best of all; it's an activity that can be enjoyed by the whole family.
Visit our Membership & Daily Rate Page for more information.