Serve the City You Love. Become a Volunteer!
Volunteering is a great way to meet new people, and it's a lot of fun! It's the perfect way to feel connected to your community and to make a positive difference. Everyone has a talent to offer, whether it's expertise in a particular field or simply offering your valuable time to help fulfill volunteer opportunities within the community.
There are a variety of opportunities for people of all ages and abilities. You can work with others to make a meaningful contribution for a healthy and vibrant community.
The City of Montgomery hosts many wonderful events, thanks in part to our volunteers. Our volunteers help with the Independence Day Parade & Festival, Bastille Day, Harvest Moon, and Holiday in the Village. Our volunteers also help our City look beautiful thanks to Beautification Day, Basket Planting, One Stop Drop Recycling, Holiday Decorating, and Decoration Take Down.
 To learn more, contact Wendy Grethel at 513-891-2424 or volunteer@montgomeryohio.gov.
We appreciate our volunteers, their time, and their hard work. That's why if you volunteer for two City events through our Volunteer Program, we'll give you a FREE T-shirt.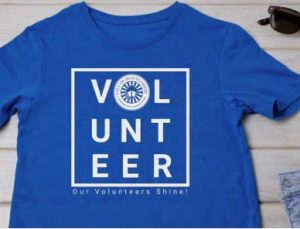 Board and Commission Opportunities
Looking for a way to become involved in the City? One of the following City Boards/Commissions might be the place to do so.  The initial step in getting involved is attending an upcoming meeting of the Commission you are interested in to learn more about their project work and meet the current members. Visit the Boards and Commissions Page to learn about each of the Commission's responsibilities.
There are no special qualifications required to volunteer for any Montgomery Board or Commission.
For further information, contact Connie Gaylor at 513-792-8314 or cgaylor@montgomeryohio.org.
Community Volunteer Opportunities
Fernside Center for Grieving Children
www.fernside.org
4360 Cooper Rd, Ste 100, Cincinnati, OH 45242
Heartt Animal Rescue
www.hearttanimalrescue.org
11354 Reading Rd, Cincinnati, OH 45241
Inner City Youth
www.icyocincinnati.org
1821 Summit Rd, Ste 210, Cincinnati, OH 45237
Matthew 25 Ministries
www.m25m.org
11060 Kenwood Rd., Cincinnati, OH 45242
Montgomery Farmers' Market
www.montgomeryfarmersmarket.org
Montgomery Food Share
www.montomeryfoodshare.org
7822 Shadowhill Way, Cincinnati, OH 45242
NEEDS - North East Emergency Distribution Services
www.cincyneeds.org
8341 Kenwood Rd., Cincinnati, OH 45236
New Life Furniture Bank
www.nlfurniture.org
1335 Hartman Hwy, Ste 134, Blue Ash, OH 45241
Operation Giveback
www.ogiveback.org
10891 Millington Ct, Blue Ash, OH 45242
SPCA Cincinnati
www.spcacincinnati.org
11900 Conrey Rd., Cincinnati, OH 45249
Sycamore Bridge
www.neighborhoodbridge.org
TriHealth
https://www.trihealth.com/about-trihealth/volunteer