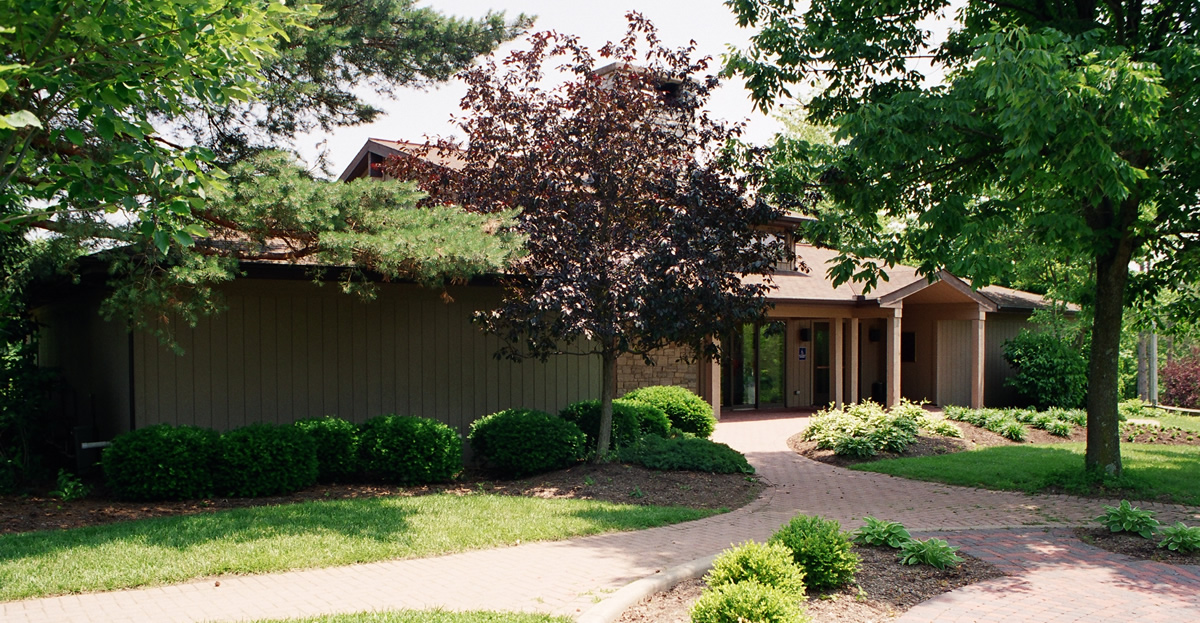 Lodge Details

Located in Dulle Park, Terwilliger Lodge is available for rental year round.

Residents and Montgomery Businesses/Employees may reserve the lodge up to one year in advance.
Non Residents may reserve the lodge up to six months in advance.
Montgomery Businesses/Employees must reserve lodges in person at City Hall. Proof of employment required.
To reserve the Lodge on a Holiday, contact City Hall at 513-891-2424.
Amenities:

Capacity: 100-120
70 chairs
10 round 5' diameter tables
6 - 8' rectangular tables
3 picnic tables on deck
catering style kitchen

commercial refrigerator
freezer
2 microwaves
2 large ovens
5 burner cooktop
extra large sink

air-conditioned and heated
restrooms
free Wi-Fi
handicapped accessible
gas fireplace (winter months)

**Please note cleaning supplies, cooking supplies including pot holders are not included. Broom & dustpan and vacuum are included.
Rental Cost:

Resident:
Friday, Saturday, Sunday or holidays: $400.00
Monday – Thursday: $150.00

Non-Resident:
Friday, Saturday, Sunday or holidays: $600.00
Monday – Thursday:  $200.00

Montgomery Businesses:
Friday, Saturday, Sunday or holidays:  $400.00
Monday – Thursday:  $150.00