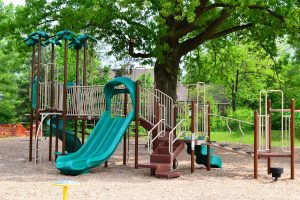 The Montgomery Park Explorer Program encourages individuals 2 and up to get out and explore Montgomery's parks. The program includes workbooks for ages 2 to 5 and ages 6 and up. The workbooks provide parents a variety of activities that will engage children in learning about local Montgomery parks in a fun and active way.
Workbooks include a map of the city, as well as the physical address to each location to help find park locations. Workbooks are available online and at City Hall. Participants can turn in the completed workbooks any time, Monday through Friday during business hours at the Montgomery City Hall.
Completed workbooks will be given back you to keep with a certificate and patch. Patches and certificates will be awarded and details of this will be communicated to the participants during the follow-up.
Please contact Sarah Fink at sfink@montgomeryohio.org or 513-792-8317 with any specific questions you may have.