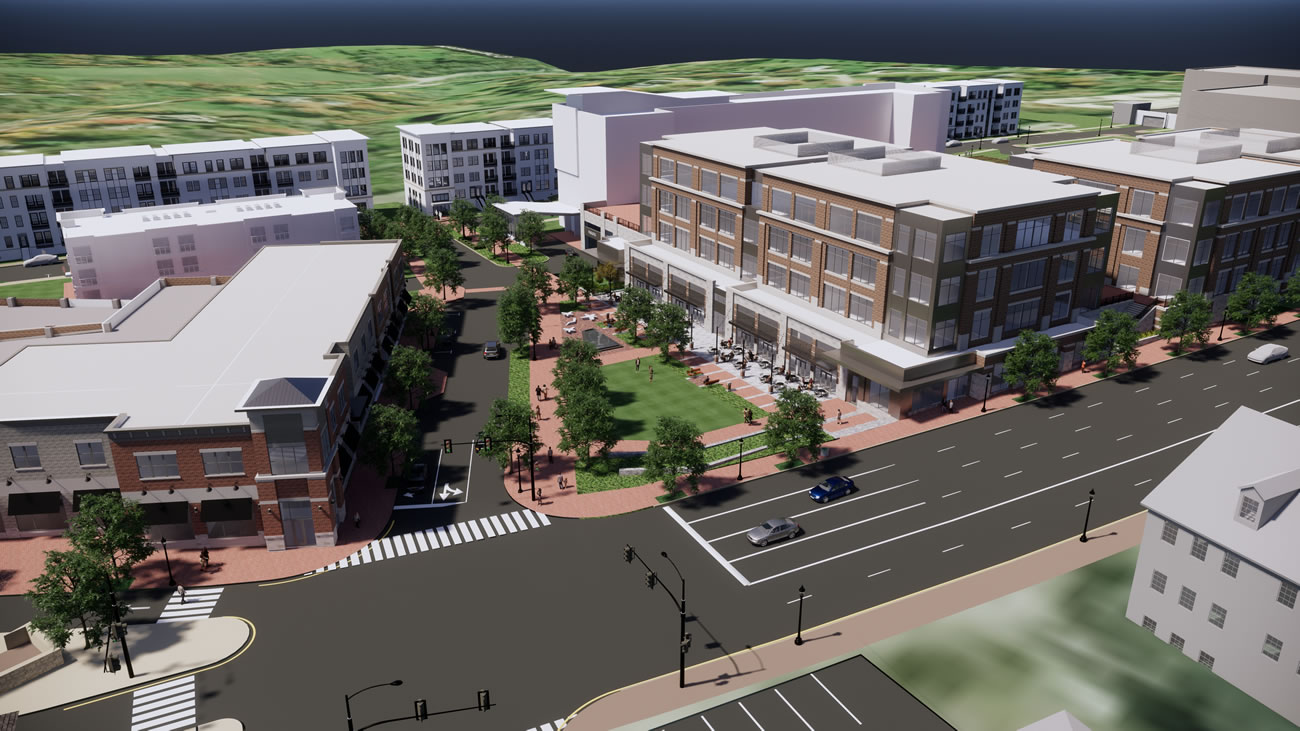 It is amazing to see this 21-acre mixed-use development for shopping, dining, working, and living rising from the remnants of two old auto dealerships. In addition, the Montgomery Road and Cross County Highway interchange has been truly transformed with the completion of a large traffic roundabout.
Importantly, the construction of such a project presented an opportunity to completely renovate this large area's stormwater drainage infrastructure. Where once stormwater just ran off from the car lots and dealerships into nearby creeks, with no detention or filtration of debris, this new development mitigates those issues. You cannot see these underground features, but they are a large part of the development.
For example, there is a massive underground stormwater storage vault that captures the stormwater runoff. It measures 140' long X 48' wide X 11' deep, almost the capacity of an Olympic size swimming pool! It slowly discharges the runoff and has the capacity to mitigate a 100-year storm event.
It does that while also filtering the sediments, trash/litter, and residues (oil, etc.) that wash into our storm sewers. This prevents erosion, flooding, and pollution in Sycamore Creek, which eventually drains to the Little Miami River.
Also, the Montgomery Road and Cross County Highway roundabout has been built with an underground Water Quality Structure to handle stormwater. It is equipped with an oil baffle, separation screen, and solids storage sump.
It, too, is fairly large, measuring 9'-6" in diameter and 20' deep, with a detention capacity of 19,000 gallons, all buried underground. Runoff from this structure is piped under the roundabout and Montgomery Quarter and drains into Sycamore Creek.
When you do get the chance to visit Montgomery Quarter, take a moment to think about the changes you can't see that improve our environment and quality of life in Montgomery.
Submitted by Greg Brodrick, member of the Montgomery Environmental Advisory Commission.