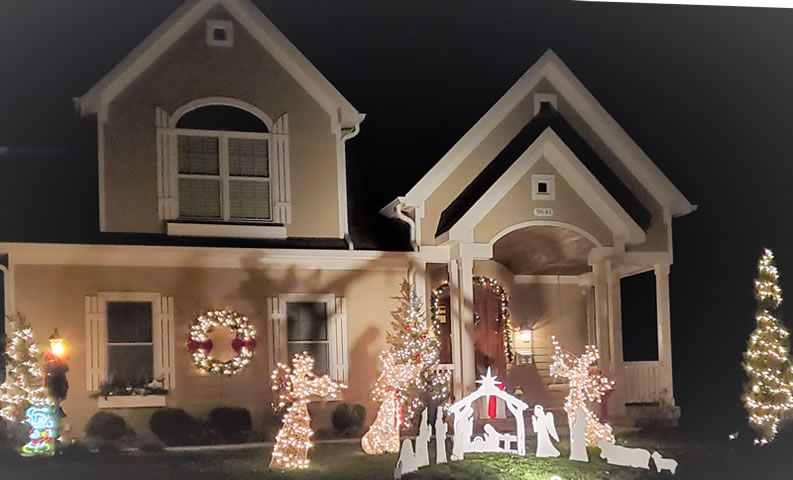 The City of Montgomery Beautification and Tree Commission has awarded the 2022 Winter Seasons of Beauty award to William and Patricia Matulewicz. The family has called Montgomery home since 1987, when they moved here from Montgomery, New York. They love being a part of the Montgomery, Ohio, community.
The Matulewicz home was well-appointed for the winter and holiday seasons, with decorations that accented the home's natural landscaping. Evergreens that flank the front of the house were decorated in silver and red ornaments and complemented by white window boxes and white planters of evergreen cuttings in the same vibrant colors. Large red bows were hung on the planters as well as a larger wreath that was lit during the evening hours and prominently displayed between two large windows along the front sidewalk. The owners decorate the home themselves each year, and the holiday decorations often include additional items, including a manger scene.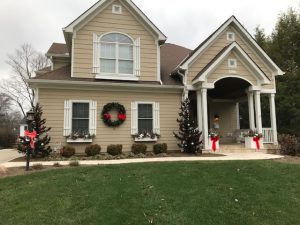 The Seasons of Beauty award recognizes homes and businesses in Montgomery with special front yards, window boxes, and planters that peak during certain seasons as well as those homes and businesses with decorative features that celebrate the "season" or holiday.
Nominate your home or neighbor's home by emailing a photo and short description to [email protected] The spring award winner will be selected in April and will be announced in the May Montgomery Bulletin.