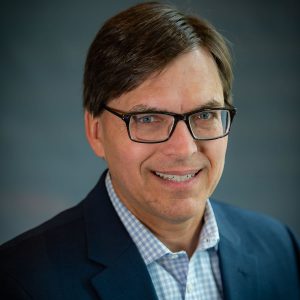 Last month, we saw the pain of a community reeling from the death of a civilian by law enforcement.  We sat at home, watching the news on our televisions or smartphones.  We saw the pain on our neighbors' faces once again, disbelieving that this is happening in America.  We asked ourselves, what can we do?  What can we do to stop racism?  What else can we do to make our friends feel welcome and safe?
In 2018, the City of Montgomery was asking itself those same questions when confronted with bigotry in our community.  We had been asking those same questions before as our community began to diversify racially, ethnically and religiously, but found renewed purpose and vision.  Today, approximately ten percent of Montgomery residents are multicultural (Sycamore Community Schools presently has a student population representing 40 countries and 40 languages, making the school system one of the most culturally diverse in Ohio!)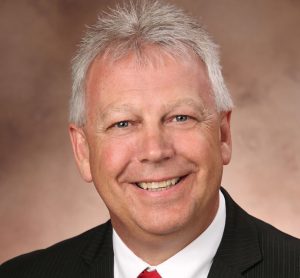 We founded the Diversity and Inclusion Committee as a step to reach beyond our organization and make positive strides in Montgomery towards understanding and possible healing.  The Montgomery Diversity and Inclusion Committee is led by citizen volunteers representing various races, faiths, nationalities, age groups, and life experiences and is joined by members of City Council and staff, including the police chief. They have helped bring racial and cultural awareness to the community and helped City staff with employee training and awareness.
Members of the Diversity and Inclusion Committee have hosted four Know your Neighbor series events. These conversations featured members of our community, touching on topics such as the Islamic faith, turning adversity into opportunity for those with physical disabilities, the importance of the Hispanic Chamber for economic growth in our region, and the persistence of Antisemitism and increasing hate crimes perpetrated against minority populations. We also hosted two #IamMontgomery dinners celebrating our humanity and commonality. We know we need to do more, and the committee is planning for future events now.  We invite you to come and meet your neighbors at the next opportunity.
City Administration and City Council have stressed professionalizing our workforce and seeking out those who exhibit the values of the City of Montgomery, including continuous improvement and delivering high-value programs and services for our diverse population.  We hold dear the values of honesty, integrity, respect, initiative, and involvement in our High Performing Organization.
In this vein, we utilize extensive hiring practices to find those employees who also hold these values.  We make concerted efforts to reach out to minority, female, and veteran candidates.  We utilize The Diversity Network, one of the most comprehensive networks of diversity job boards available to employers, to increase the diversity of our applicant pool.  We also list jobs in multiple churches and athletic centers serving the black community.
We have some of the most stringent hiring requirements for law enforcement officers in this region, including requirements for a college degree, police academy certification, polygraph examination, and an extremely thorough background investigation.  The police department has a comprehensive system to maintain a current and thorough set of policies that ensures our policies and procedures meet or exceed Federal, State, local guidelines and complies with national best practices and the Ohio Collaborative Initiative. The system ensures that policy procedures are updated regularly by a review group comprised of attorneys and content experts. Each officer is tested on policy content and application in various scenarios regularly. We have consistent training on implicit bias, de-escalation, and we do not authorize "chokeholds."
To invest in our entire workforce, we partnered with respected leaders in the diversity and inclusion community to bring awareness and education about the topic to all City staff. We have offered training on implicit bias and the principles of cultural competence. With the assistance of our Diversity and Inclusion Committee, we plan to provide more.
Can we do better? Yes, we can always learn and grow, and our organization must continue to reach out to others and make them feel welcome in our community.
In the second session of the Montgomery Citizens' Leadership Academy, we focus on Peter Block's Six Conversations.
We know that change does not occur from a mandate but by choice. We choose to recruit and retain those who agree.
We often talk about the possibilities and what we hope to achieve. We work with those who want to achieve those possibilities.
We know based on Mr. Block's teachings on engagement that we must ask ourselves the hard question of how we have contributed to creating the current conditions. We never stop asking those hard questions.
With the commitment to the success of our organization and our values, we know there may be dissenters. Still, we want others to express their doubts and reservations to allow us to examine our intent and our actions thoroughly.
We strive to make others feel welcomed, appreciated, and valued. In this way, we all benefit from the gifts and perspectives one brings to any conversation. By bringing one's perspective and experience to the conversation, it creates the opportunity for change and helps us all.
The City has been, and always will be committed to justice and respect for ALL and the strength that diverse races, cultures, faiths, and customs brings to our community.
Learn more about the efforts of the Montgomery Diversity and Inclusion Committee.
We have a seat for you at the table that values diversity and inclusion.  Will you join us?