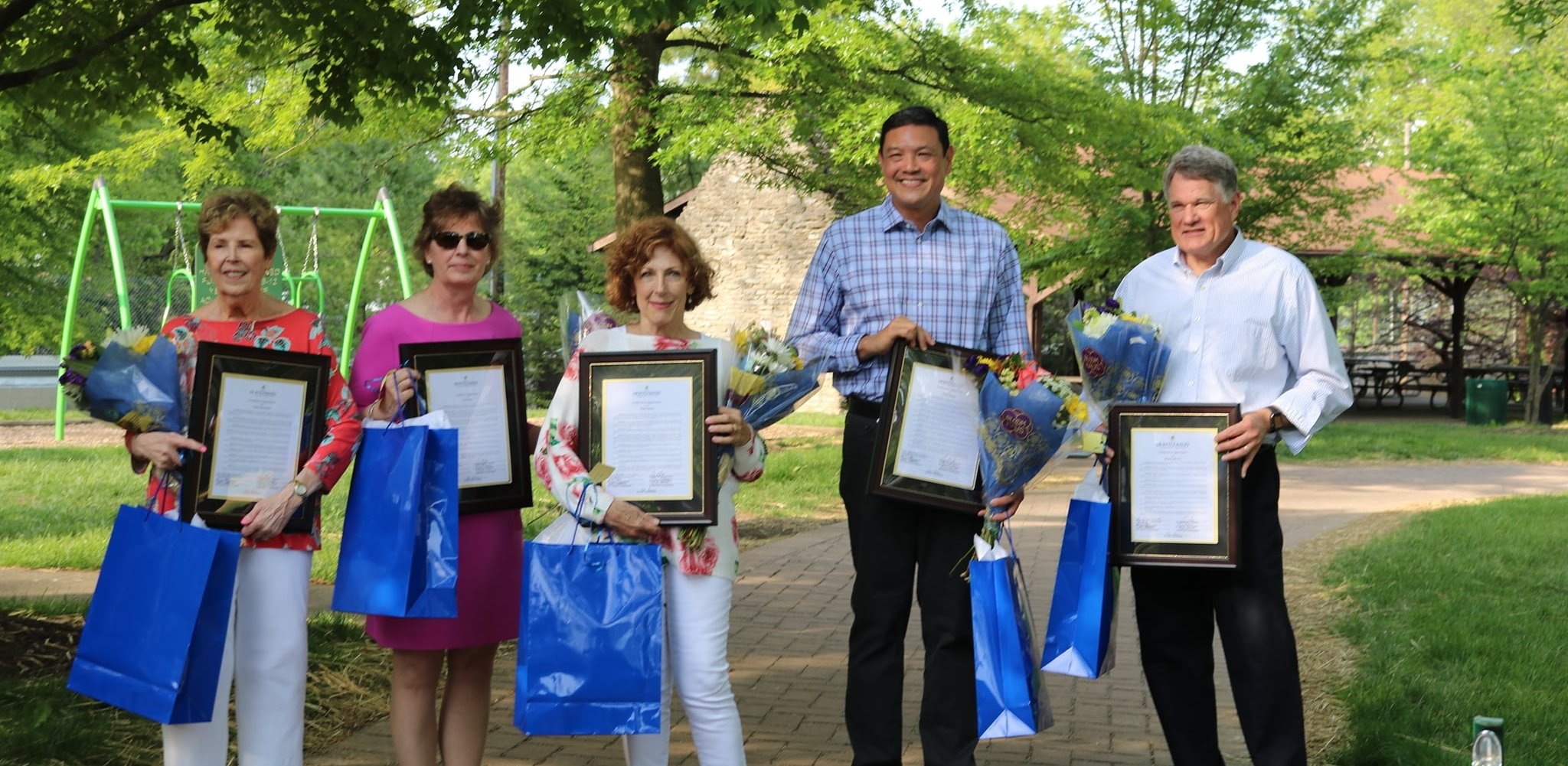 The City proudly inducted Jim Matre, Vince Dong, Claire Hounchell, Nancy Jones, Darla Hall, Mark Laskovics, and Barbara Steinebrey into the Volunteer Walk of Fame Wednesday evening. Each volunteer completed 250 hours of volunteer work and received a brick with their name on it at Montgomery Park. Thank you for your service! For volunteer opportunities:
https://www.montgomeryohio.org/volunteer/.
Pictured in the photo: Claire Hounchell, Darla Hall, Nancy Jones, Vince Dong, and Mark Laskovics.