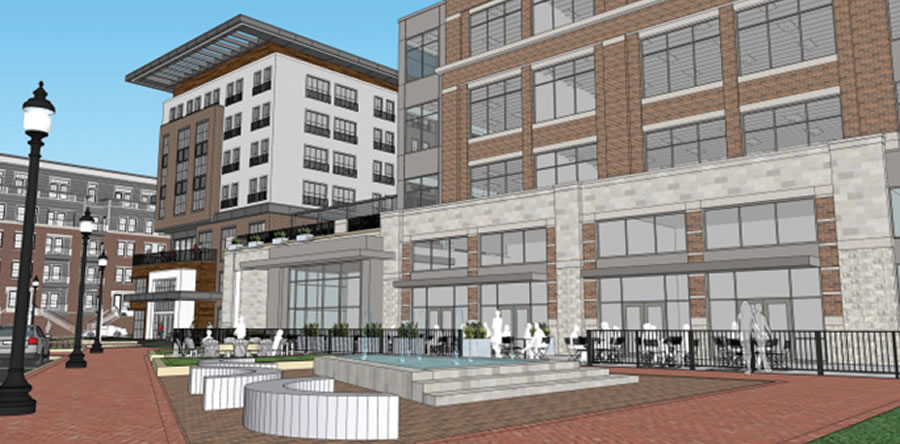 The development team of Brandicorp, Neyer Properties, and Jeffrey R. Anderson Real Estate, Inc. has secured The Tapestry by Hilton brand for the boutique hotel planned for Montgomery Quarter. In coordination with Hilton, the development team has designed and curated the brand and name of the hotel, The Hotel Rambler, to highlight the uniqueness and energy of the Montgomery area. A playful twist on the Mid-Century Modern world of the 50's and 60's, The Hotel Rambler will inspire guests to reconnect with the feel-good nostalgia of a time in which America held its greatest promise – a time when everyone's dreams could be fulfilled. The Hotel Rambler will pay homage to this golden age of prosperity where the standard of living was high and ideals even higher.

The boutique hotel will feature multiple event spaces, a uniquely designed lobby bar, Sidecar Bar and Kitchen, and 120 luxury guest rooms. With a construction start date in the fall of 2022 and an opening planned for the second quarter of 2024, The Hotel Rambler will set the standard for approachable luxury in the eastern suburbs of Cincinnati.
The Montgomery Quarter is a premier mixed-use development. In addition to the boutique hotel, the Quarter will feature about 38,000 square feet of retail and restaurant space, office space, 148 luxury apartments and 48 condominiums. The new mixed-use neighborhood will complement the Heritage District, provide vitality to the area, and will serve as a spectacular gateway into the city that will enhance the entire community for current and future residents, businesses, and visitors.
For more information on this project, contact Tracy Henao, Assistant City Manager at [email protected] or 513-792-8312.