The City of Montgomery is proud to welcome two new police officers to our department.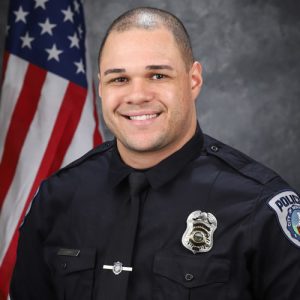 Andre Jones comes to Montgomery from the Colerain Township Police Department, where he spent seven years. Andre graduated from Colerain High School, received an athletic scholarship to play football for the University of Cincinnati, and graduated with a degree in criminal justice.
Andre is married to his high school sweetheart Darra. They have a daughter Kynlee (7), and an infant son Tatum.
Outside of work, Andre enjoys time with his family, including attending Kynlee's dance competitions and trips to the beach with his family. Andre also enjoys restoring and working on cars and attending car shows.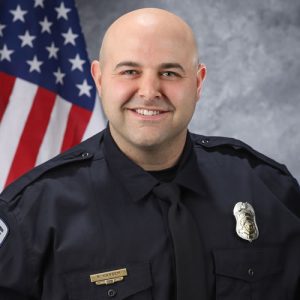 Rasheed Kassem comes to Montgomery from the Hamilton County Sheriff's Office, where he spent nearly 17 years working in the jail, on patrol, and as a member of the Special Response Team. Rasheed also spent almost eight years as an agent with the Regional Narcotics Unit or RENU.
Rasheed went to Western Hills High school and the School for Creative and Performing Arts, where he majored in visual arts and percussion. Rasheed received an Associate Degree in Criminal Justice from Cincinnati State, a bachelor's degree from Northern Kentucky University, and a master's degree at the University of Cincinnati in law enforcement and crime prevention.
Rasheed and his girlfriend Rachel have two cats, George and Jerry, named after Seinfeld characters. Rasheed enjoys bicycling, playing music, going to concerts, playing euchre, and spending time with friends and family.
Congratulations Andre and Rasheed, we welcome you to the City of Montgomery!