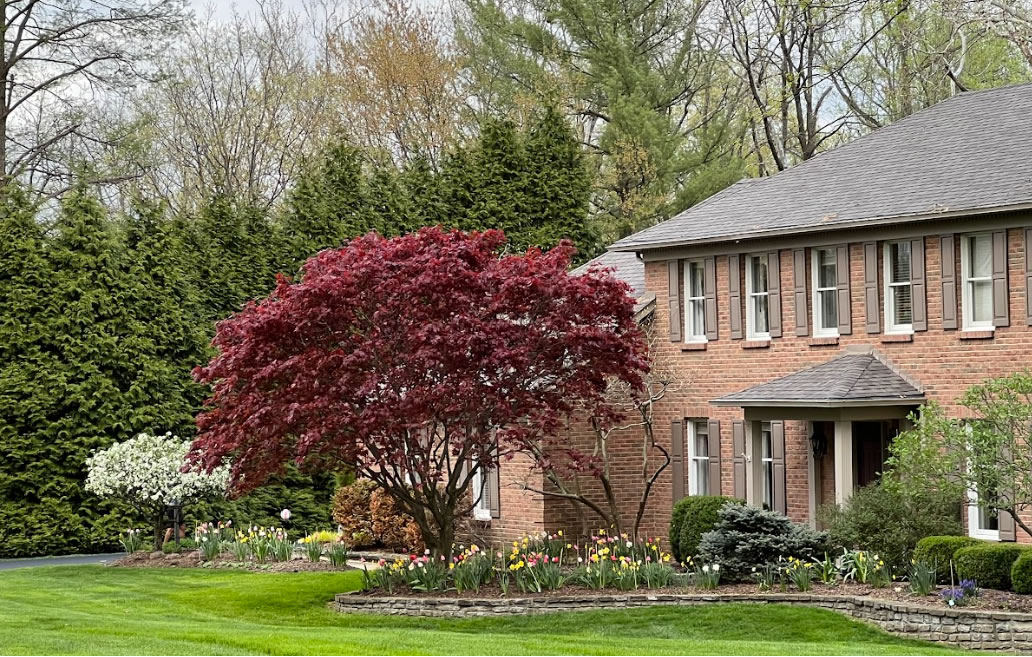 The City of Montgomery Beautification and Tree Commission has awarded the spring 2023 Seasons of Beauty award to Vineet and Preeti Kshirsagar. The home's landscaping was a standout this spring, even with the large swings in temperature and weather this season.
The Kshirsagar home was abundant with spring blooms, including both flowers and trees. And given the unpredictable spring season, their selection of planting withstood all that mother nature gave us. The Japanese maple cascaded over the home's front entry in perfect complement to the brick façade. At the same time, a white blooming crabapple greeted visitors at the edge of the driveway. Along the sidewalk and in various beds, tulips bloomed in a beautiful array of colors, including purple, pink, yellow, and white. The beds also included some blooming daffodils and hyacinths.
The Seasons of Beauty award recognizes homes and businesses in Montgomery with remarkable front yards, window boxes, and planters that peak during certain seasons and those homes and businesses with decorative features that celebrate the "season" or holiday.
Nominate your home or neighbor's home by emailing a photo and short description to aaronkellenberger@gmail.com. The summer award winner will be selected this month and announced in a future Montgomery Bulletin.