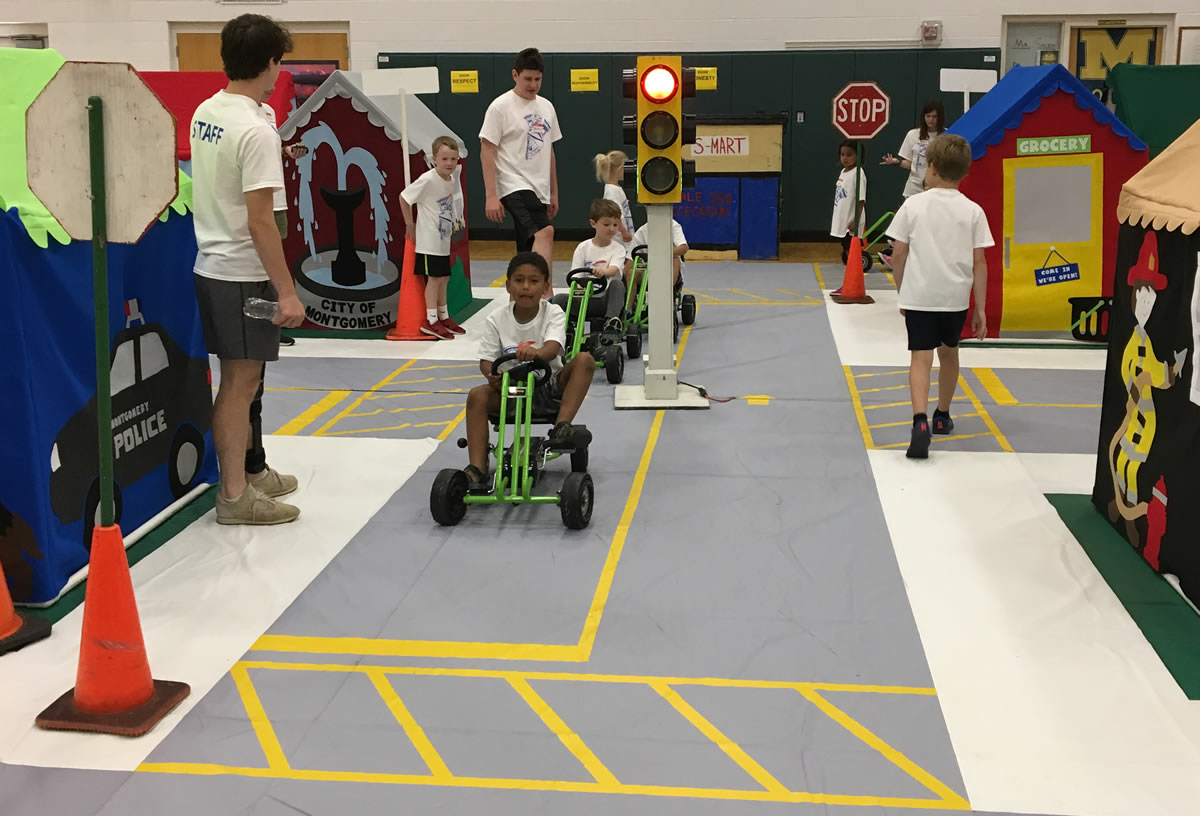 Officer Bob Otte with the Montgomery Police Department is conducting Safety Village at Montgomery Elementary School for children five and six years old entering kindergarten in the fall.  Safety Village is a one-week program that teaches children pedestrian and traffic safety rules, personal safety, school bus, and fire safety. There is a $25 fee for non-residents.
Please choose a week and a morning or afternoon session:
June 5-9: 9:00 a.m. – noon or 1:00 – 4:00 p.m.
June 12-16: 9:00 a.m. – noon or 1:00- 4:00 p.m.
June 19-23: 9:00 a.m. – noon or 1:00-4:00 p.m.
Registration for Montgomery residents begins April 10 at 8:00 a.m. and April 24 for non-residents.
We are seeking Safety Village Assistants to help Officer Otte with the program. Volunteers must be middle or high school students. This is an easy way to get your volunteer hours. We encourage our volunteers to sign up with a friend! Sign-up online or call Wendy Grethel at 513-891-2424.