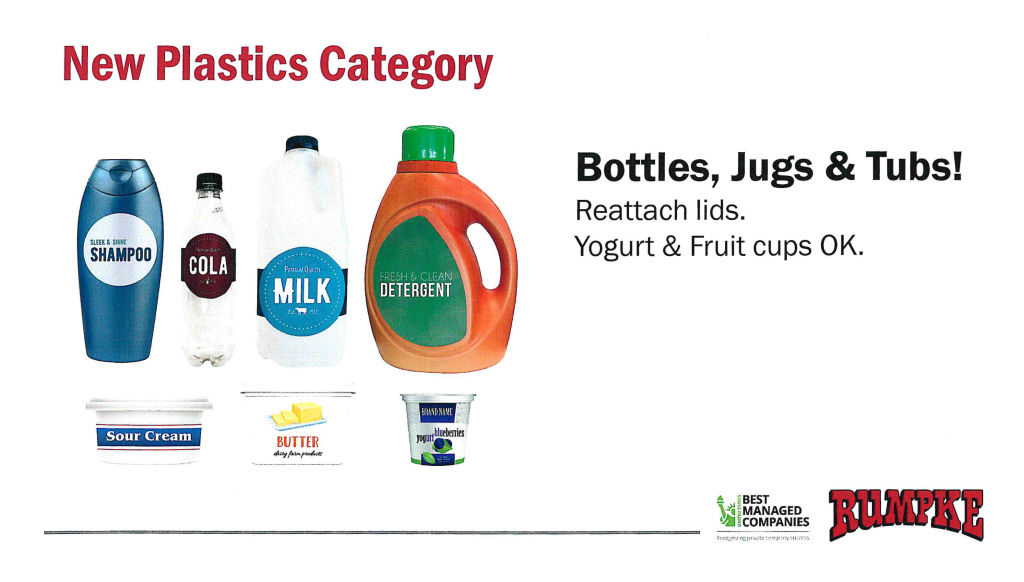 We are excited and very pleased to announce new items will soon be accepted in Rumpke's recycling program.
Starting in 2021, anyone participating in curbside recycling will now be able to recycle plastic tubs in Rumpke's recycling program. So, yogurt eaters rejoice! Bring on the butter tubs and toss in those fruit cups! All of these items will find new life through Rumpke's enhanced recycling program.
Rumpke will officially launch the new program on January 4, 2021.
Look for additional information to be shared by Rumpke and the City as we continue to partner with  Rumpke to make our community a little cleaner and greener!