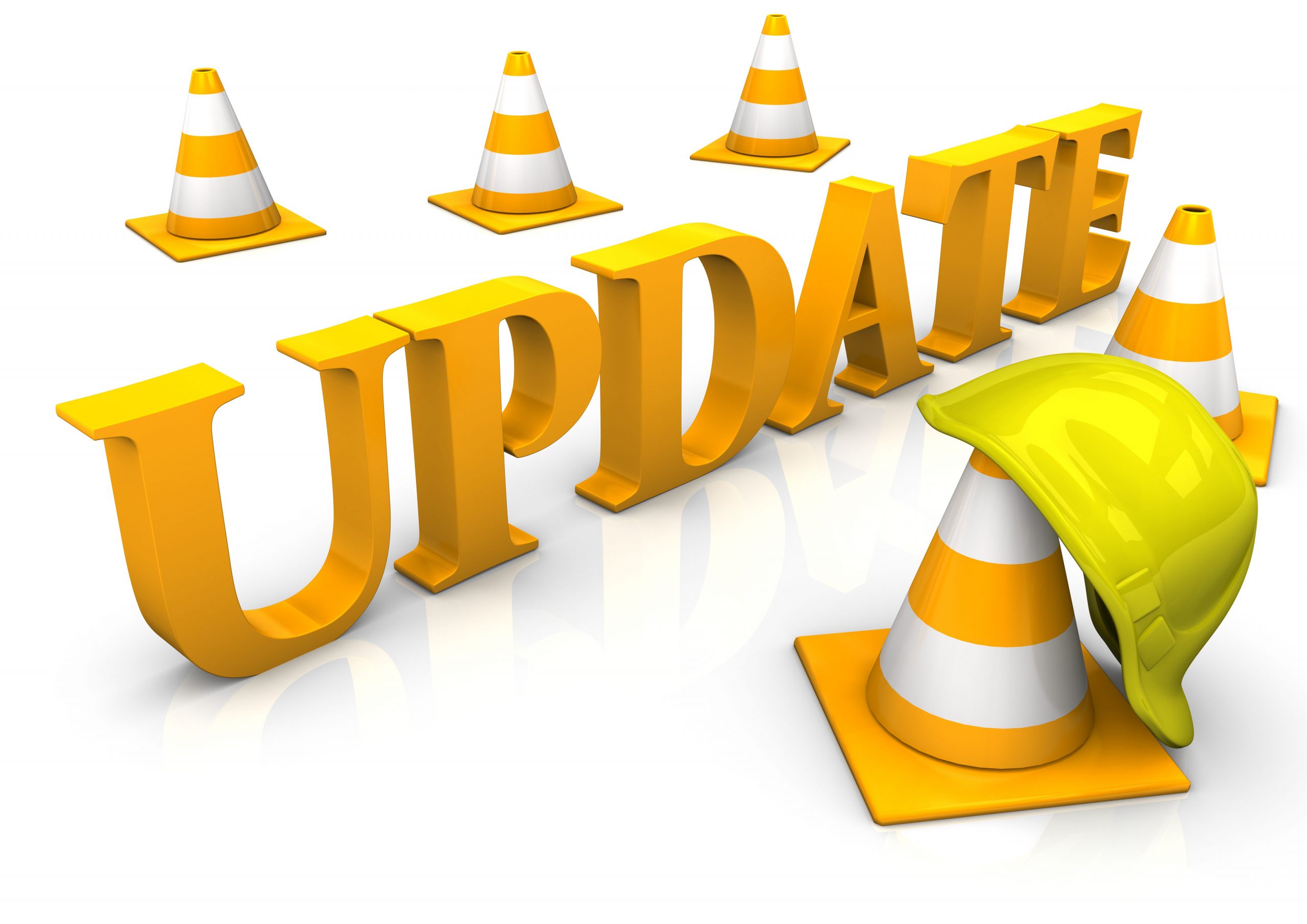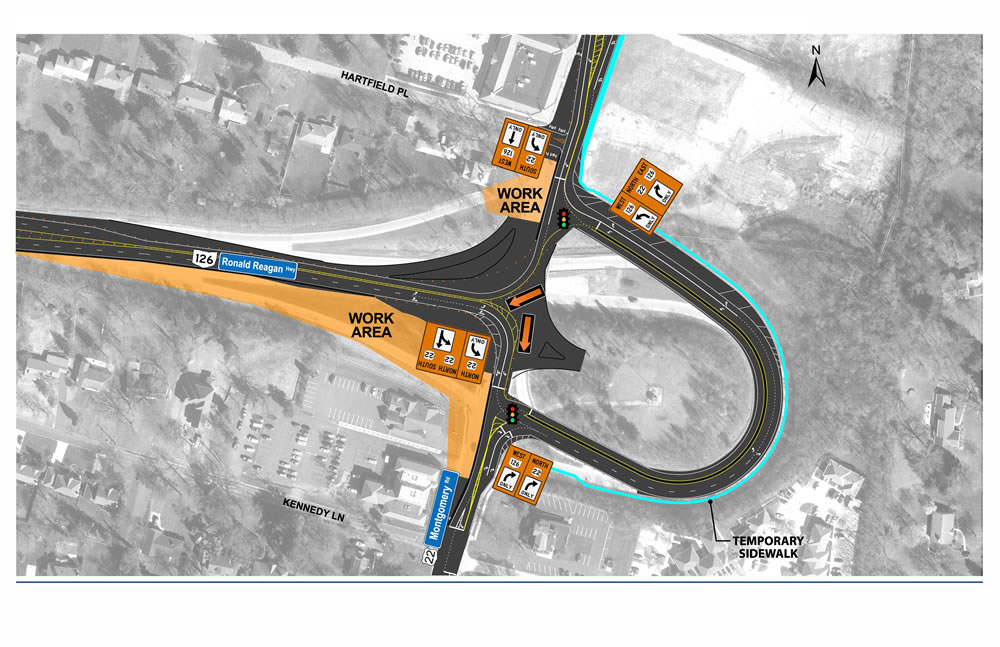 John R. Jurgensen will begin "Phase 3" construction of the roundabout project at Montgomery Road and Ronald Reagan Cross County Highway starting in March or April. This third phase is anticipated to last one month. Phase 3 traffic modifications will consist of:
Northbound and southbound Montgomery Road traffic will continue to be carried on the existing by-pass just as it does today.
The existing temporary traffic signals will remain in operation for Montgomery Road and Ronald Reagan Cross County Highway. The northerly signal will continue to be for traffic accessing westbound cross-county highway, and the southerly signal will continue to be for traffic exiting the highway. The difference between Phase 2 and Phase 3 is the Ronald Reagan Cross County Highway entrance, and exit ramps will be shifted towards the center of the construction area (see image).
The sidewalk on the east side of the by-pass for pedestrians will be maintained.
Modifications will be made to the number of lanes and lane configuration on Montgomery Road. New traffic signage and pavement striping on Montgomery Road will be installed to achieve this new traffic pattern. Please stay alert when driving through this location so you can get into the proper lane based on your destination.
The Phase 3 traffic pattern will allow the contractor to perform construction activities in the work areas, as shown.
Expect delays during construction. Please use an alternate route if possible. More details on the construction phasing and schedule will be provided on the City's website at https://www.montgomeryohio.org/downtown-montgomery-roundabout-information/ and in future Montgomery Bulletins.
For additional information on this or other projects, please contact Gary Heitkamp, public works director, at 513-792-8321.