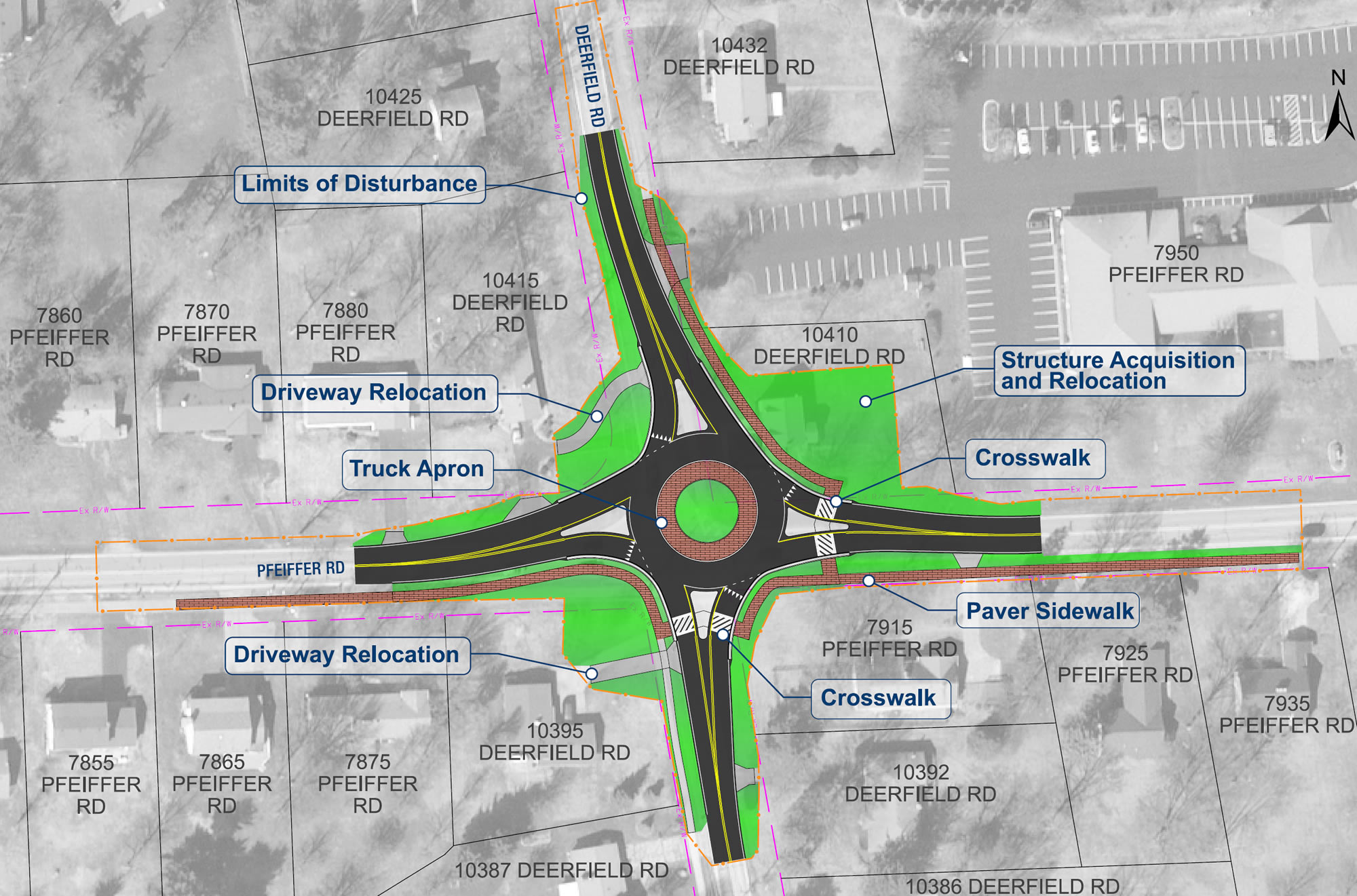 Design and right-of-way acquisition for the much-anticipated roundabout project at Pfeiffer Road and Deerfield Road is complete. To make way for construction, the City contracted with Fiscus Excavating, Inc. to raze the house at #10410 Deerfield Road. Before demolition, items that could be salvaged, reused, or recycled were removed, such as kitchen cabinets, appliances, and the furnace, amongst other things.
Utility relocation work will be next, beginning with the installation of a new gas main by Duke Energy. The project schedule is as follows:
April – June – Utility relocation by the utility companies
July – December – Anticipated Construction of the roundabout (expected to take 3 to 4 months)
The single-lane roundabout will replace the four-way stop intersection to improve traffic flow, air quality, and safety. For more information about the roundabout, please visit the City's website montgomeryohio.gov.
For additional information on this or other projects, please contact Gary Heitkamp, Public Works Director, at 513-792-8321.