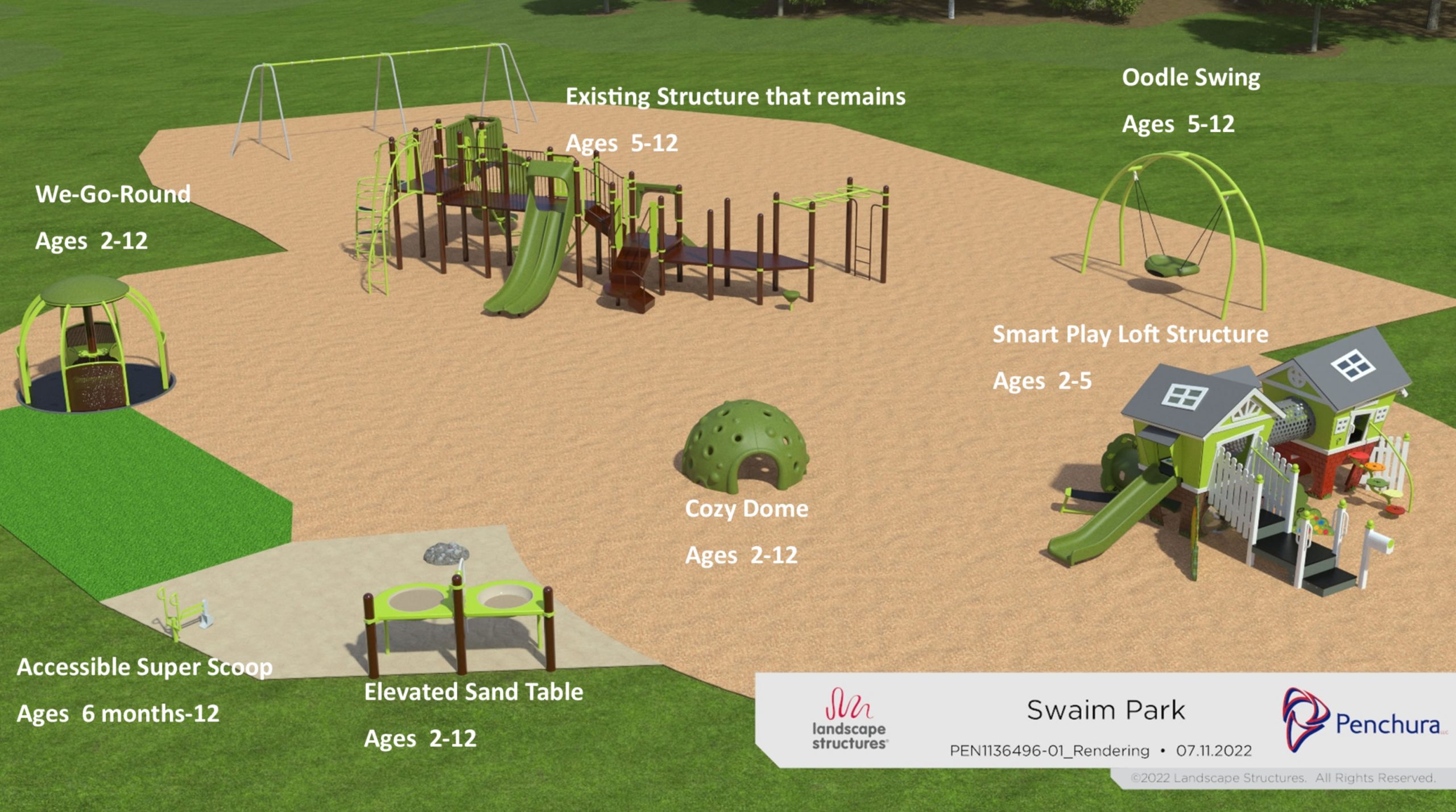 City Staff and Parks and Recreation Commission members hosted a Swaim Park Playground Open House on March 24, 2022 at Swaim Lodge in Swaim Park to gather public input on the concept designs of the playground. Concept designs were shown on giant posters, and staff gathered public feedback. Staff also received and reviewed emails from residents who were unable to attend the Open House.
After months of planning, the designs have been completed and are ready for implementation!
Renovations will occur in two phases. The first phase is expected to happen in August-September when ADA-accessible features will be installed. Including:
Cozy Dome – for children to have a less stimulating spot
Elevated Sand Table – to allow for easy roll-up access
Oodle Swing – where a child can transfer from a mobility device into the Oodle Swing
Accessible SuperScoop – to allow for easy roll-up access
We-Go-Round – which is designed so that children using wheeled mobility devices can wheel right in and enjoy the rotation
Smart Play Loft Structure – for 2-5 year olds
Synthetic Turf will be in areas surrounding the features
In the second phase of the renovation, there will be a new swing structure with three bays of swings. An ADA-friendly swing, lap belt swings, and an Expression Swing where an adult and toddler can face each other as they swing together will be included.
In addition to the swings, there will be an exciting, fun feature for 5–12-year-olds. The timing of the second phase of renovation is anticipated by Summer 2024.
We look forward to the renovations at Swaim Park Playground!