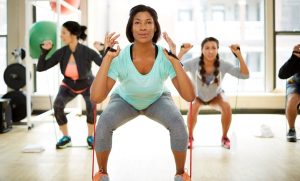 Get ready for the ultimate total body workout! A class to improve your strength, agility, and cardiovascular fitness. This class uses interval training techniques with different exercise stations challenging all of the major muscle groups.
Classes are taught by a TriHealth Fitness Instructor.
Classes are held on Wednesdays
6:00 – 7:00 p.m.