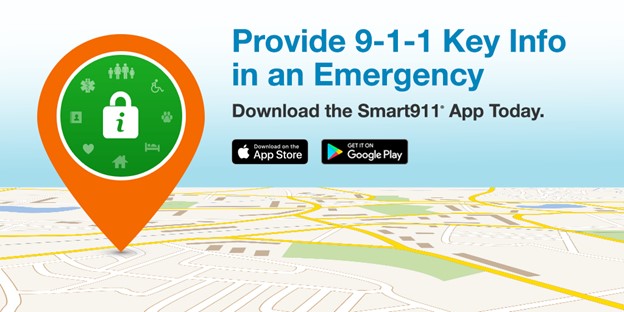 The City of Montgomery, in coordination with Hamilton County Emergency Management Agency, is offering to their residents a system to advise paramedics of their medical history, allergies, medications, doctor's contact information, etc., through a program called Smart911.  This web-based profile program is available at no cost to all residents of Hamilton County.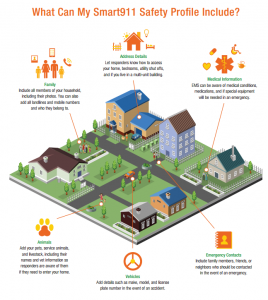 What is Smart911?
Smart911 allows you to provide important information to 9-1-1 dispatchers and first responders before an emergency happens.
You can create a Safety Profile that includes information such as family member information, emergency contact information, medical information, pet information, as well as pictures and access codes into your residence.
Information provided is completely private & secure.
Smart911 is a nation-wide system, so if you are traveling in an area that subscribes to Smart911, your Safety Profile will be available to the 9-1-1 dispatcher in that area.
Smart911 is paired with Alert Hamilton County, which is an additional service that will advise you through your phone of any local or regional emergency notification to which you would like to be alerted.
How do I sign up for Smart911?
In your computer web browser, type in AlertHC.org and follow the directions.
OR – you can download the Smart911 app in the App Store or Google Play
You can sign up for Alert HC at the same time to receive notifications for weather emergencies in your area.
You pick what information you want to share and how you would like to be contacted.
There is no charge for this service as it is free to all Hamilton County residents.
If you have any questions or need help creating a profile, please call Julee Nies at the Fire Department at 513-985-1633 during regular business hours.
This service is a joint project between the City of Montgomery and the Hamilton County Emergency Management Agency.  Don't put off planning today for tomorrow's emergency.