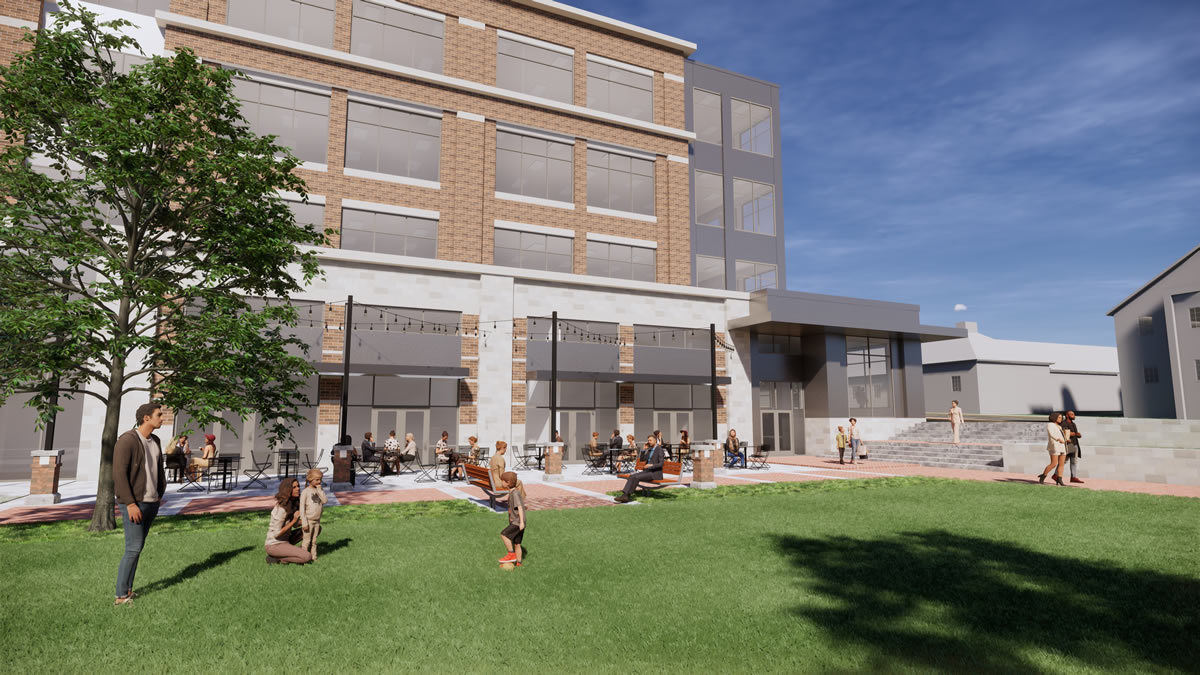 Construction is well underway on Phase I of the Montgomery Quarter, located on Montgomery Road at the end of Ronald Reagan Highway.  Initial site work has been completed, and construction of a 544-space parking garage is underway.  Construction of a second garage will begin soon, and both garages in Phase I of the overall project are expected to be complete by the end of 2021.
The Montgomery Quarter is a premier mixed-use development and includes a boutique hotel, meeting and event space, and amenities such as a bar, spa, and retro game room and lounge.  The development will also include about 38,000 square feet of retail and restaurant space, 260,000 square feet of office space, 128 luxury apartments, and 48 condominiums.  There are multiple parking garages included within the development providing approximately 940 parking spaces along with on-street parking.  Private parking garages will serve the new apartments and condominiums.
The luxury apartments include two 'flats' buildings and two townhome-style buildings.  The construction of the apartments is expected to begin this spring, with an estimated completion of the first quarter of 2023.
Construction of the first office building is expected to begin later this summer and is scheduled to be completed by the spring of 2022.  Fifth Third Private Bank, a division of downtown Cincinnati-based Fifth Third Bank (Nasdaq: FITB), has signed a lease for 15,000 square feet, covering the entire top floor of the four-story first office building that will be built in Montgomery Quarter. This lease helps kick off the development that has been in the works for six years.
Montgomery is working on the Montgomery Quarter project with the Gateway Partners Montgomery development team, which consists of Brandicorp of Bellevue, Kentucky; Casto, which has one of its offices in Sycamore Township; and Neyer Properties of Evanston.
For more information on this project, contact Tracy Henao, Assistant City Manager / Acting Community Development Director, at [email protected] or 513-792-8312.