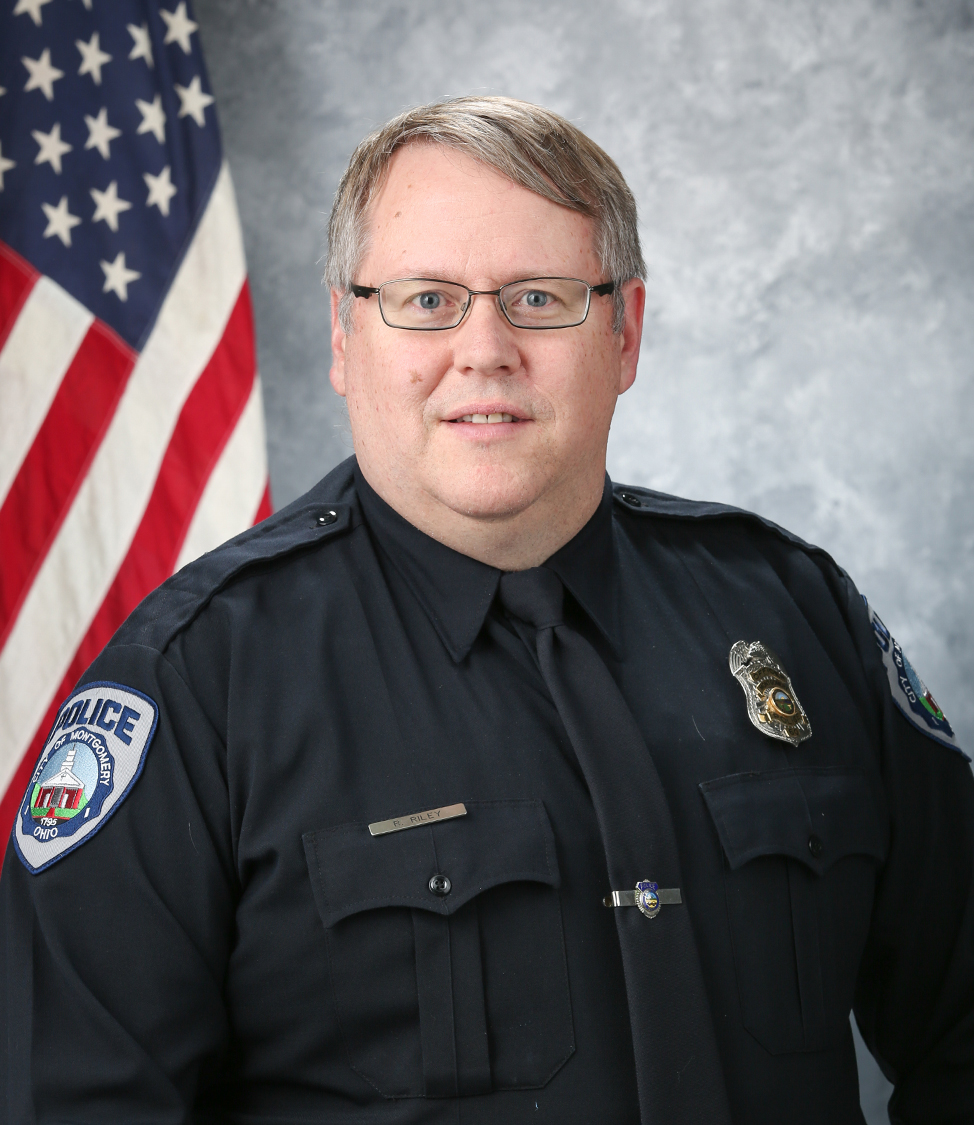 On January 9, Montgomery Police Officer Riley assisted a motorist with a flat tire. During a conversation, he learned that she was headed to a family get together. Later that evening, Officer Riley was contacted by a concerned family member who said that the motorist was overdue and could be suffering from a medical emergency.
Officer Riley initiated an all-county broadcast for a missing motorist, and then he and other officers searched the area. A Sheriff's Deputy located the vehicle on Fields Ertel Road a short time later. The car was in a wooded area and still running with the accelerator fully depressed with the motorist unconscious and locked inside. The Deputy reported the smell of gas and that flames had started coming out from under the vehicle. When Officer Riley arrived, they attempted to break out several windows using a baton. They could not gain entry due to the position of the car. Officer Riley discharged his firearm through a rear window into the back seat area and unlocked the fully engulfed vehicle. Officer Riley and the Deputy struggled to pull the motorist from the car. A third Officer arrived, entered the car from the passenger side, and released the seat belt, allowing Officer Riley to pull the motorist free. Office Riley received burns to his hands, arms, face, and hair. The motorist received burns to her left arm, left leg, and hair.
The motorist was treated at Bethesda North Hospital and later transferred to University Hospital. Officer Riley was treated at Bethesda North Hospital and taken home to rest and recuperate.
The City of Montgomery is honored to have such selfless first responders who put their lives on the line every day for the betterment of our community. Officer Riley went above and beyond the call of duty. We laud his heroism.