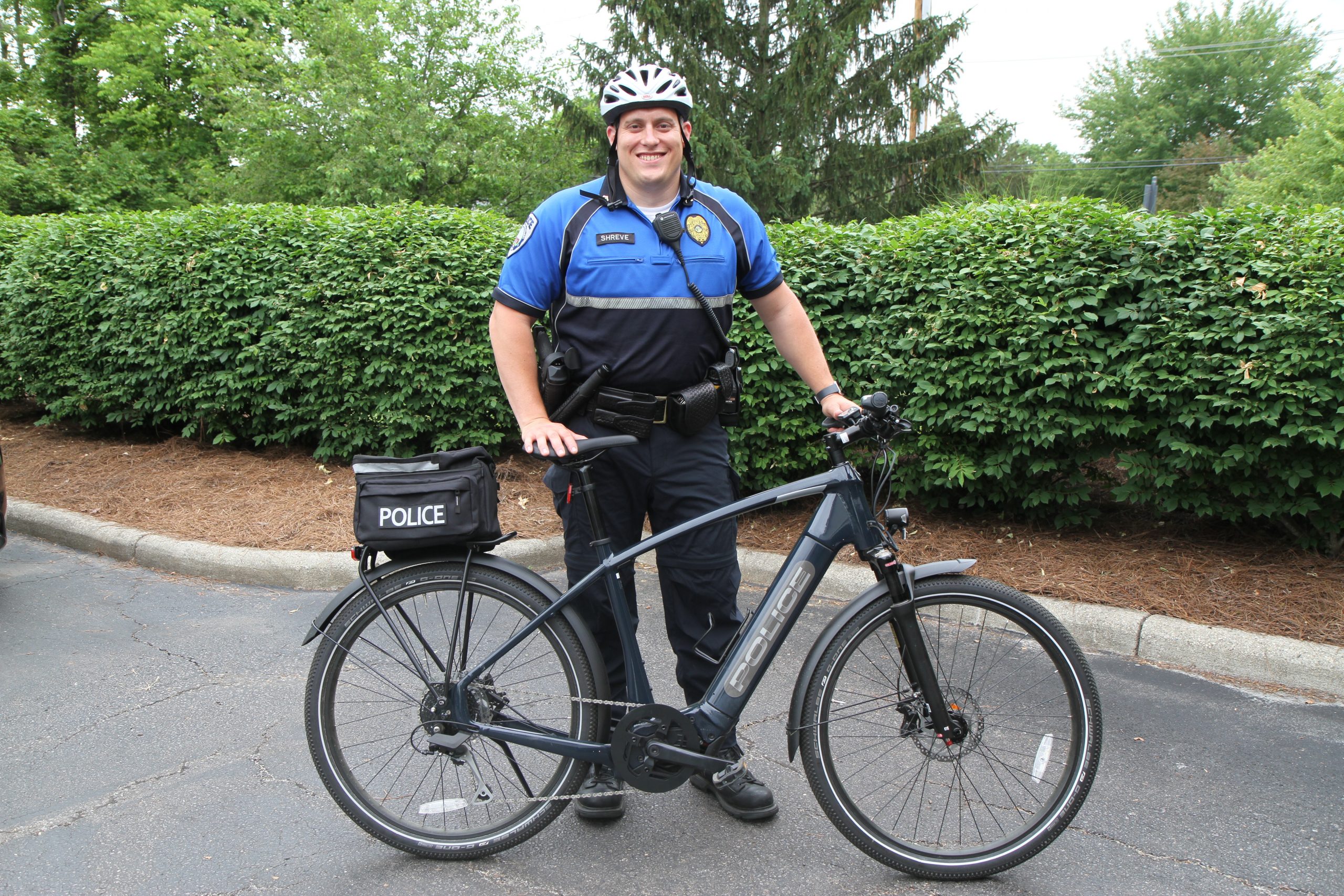 This year the Montgomery Police Department added the latest tool in bike patrol technology with the addition of an E-Bike or electric bike.  All bike patrol officers are specially trained through a rigorous International Police Mountain Bike Association (IPMBA) training which focuses on police officer usage of bicycles to assist with various patrol responsibilities.
An electric bike still uses the officer's pedal-power; however, each push of the pedal gets a power assist from the bike.  The new Trek bike has 4 different power levels and still has the standard gear shifts like regular bikes.  Depending on the power level used, the E-Bike can last an entire patrol shift and beyond on a single charge.  Montgomery's hills are easily traversed on the E-Bike which greatly increases the patrol potential.  The E-Bike can reach speeds between 25-30 MPH.
Our Bike Patrol gives officers the opportunity to be much more approachable and interactive with residents, children, and business owners.  Bikes can go where cars cannot so you will see officers on bikes within our many parks.  You may see officers on bikes during the nighttime hours as well as they offer an excellent covert opportunity to target problem crime areas such as thefts from vehicles within our neighborhoods.  Often criminals look out for the marked police cars in the area but are caught off guard when an officer on a bicycle rolls upon them.  Bike Patrol officers still respond to normal calls for service and are never far from their patrol cruiser.
So, look out for our officers out there and feel free to stop them for a friendly chat.  Word on the street is they like patrolling the neighborhoods that have ice-cold lemonade stands!