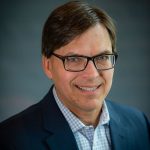 October Council Message by Mayor Chris Dobrozsi
With summer in the rearview mirror, I find the beautiful colors and smells of fall to be a warm welcome to us all as every day brings us one day closer to the end of these trying times.  Whether you are battling issues with employment, mental/physical health, financial stability, or educating your children – every day brings a new challenge causing us to rise up, overcome, and ultimately make us stronger.
As I reflect back six long months ago to the beginning of the pandemic in early March, our Montgomery employees were challenged with how to continue providing services safely to the residents, businesses, and visitors of the City.  When faced with this adversity, they had two distinct options – 1) live by fear and provide only the minimal services needed until the pandemic was over, or 2) lean in, innovate and continue to deliver the superior services to which we all are accustomed, in a safe environment.
I hope that everyone can agree that our dedicated city employees chose option #2.  Doing nothing was not an option.  I witnessed firsthand as these best-in-class employees overcame the many restrictions on operations mandated by COVID-19. Not only did they continue services, but in many respects, enhance them as well.  Some of these innovative solutions include:
The Police Department switched to 12-hour shifts separating their staff  in the event someone contracts COVID-19.
The Fire Department worked diligently to ensure there were adequate supplies of Personal Protective Equipment for staff.
Our Public Works staff worked to keep our parks and park restrooms open for our community.
Our Community Development Department transitioned to an electronic permit application submission system.
The Finance staff established a new digital platform, assisting and providing guidance to everyone filing their tax returns.
Staff provided helpful and inspirational messages via our City website and social media platforms.
Independence Day Reverse Parade – understanding the need for our community to interact safely, our City Team carefully planned and implemented the reverse parade in collaboration with Sycamore Schools.  Approximately 1,000 cars participated in this event that was so unique, Fox News highlighted it in a national news story.
Montgomery Pool – a summertime tradition for many residents, made opening the pool a must for our community.  The City Team instituted a reservation system to limit the number of guests to ensure a safe environment for all.
Virtual Recreation, Rec To Go Kits, Chalk Your Walk Contest, Drive-In Movie Night, Virtual July 3rd BAMSO Concert, Top Dog Contest – the list goes on and on.
These programs and countless other operational changes were not an easy choice, but the only choice for our dedicated Montgomery employees.  During these challenging times, bringing our residents together was more critical than ever to build the Montgomery Community – a community where residents care for one another and believe we are stronger together.
The next time you interact with any of these valued employees in the Police, Fire, or Public Works Departments, or within City Hall, I ask that you please thank them for their service to the City and building our community – one service or event at a time.
I wish you all well and look forward to the return of all community events in 2021.