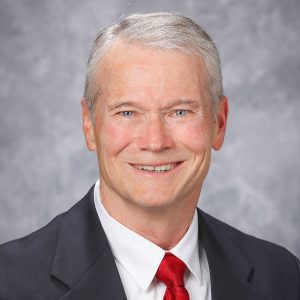 Montgomery City Council unanimously voted on February 20, 2021 to appoint Ronald Messer to fill the unexpired term of City Council Member Gerri Harbison. Mr. Messer was officially sworn in at the March 3, 2021 Business Session of Montgomery City Council. Mr. Messer was selected from fifteen applicants to fill this Council seat for the remainder of 2021 and will seek reelection in November.
He and his family have resided in Montgomery for 35 years.  He served in the U.S. Army for four years and is retired from Procter & Gamble. He holds a Master's in Business from Georgia State University. He has attended MCLA in 2018, became a CERT member in 2013, and most recently served on the Parks and Recreation Commission.
Ron enjoys spending time with his wife and family, including his nine grandchildren, volunteering, and watching baseball. Ron is also passionate about fitness. He is an ACE certified personal trainer and works part time at Twin Lakes as an individual and group exercise leader.