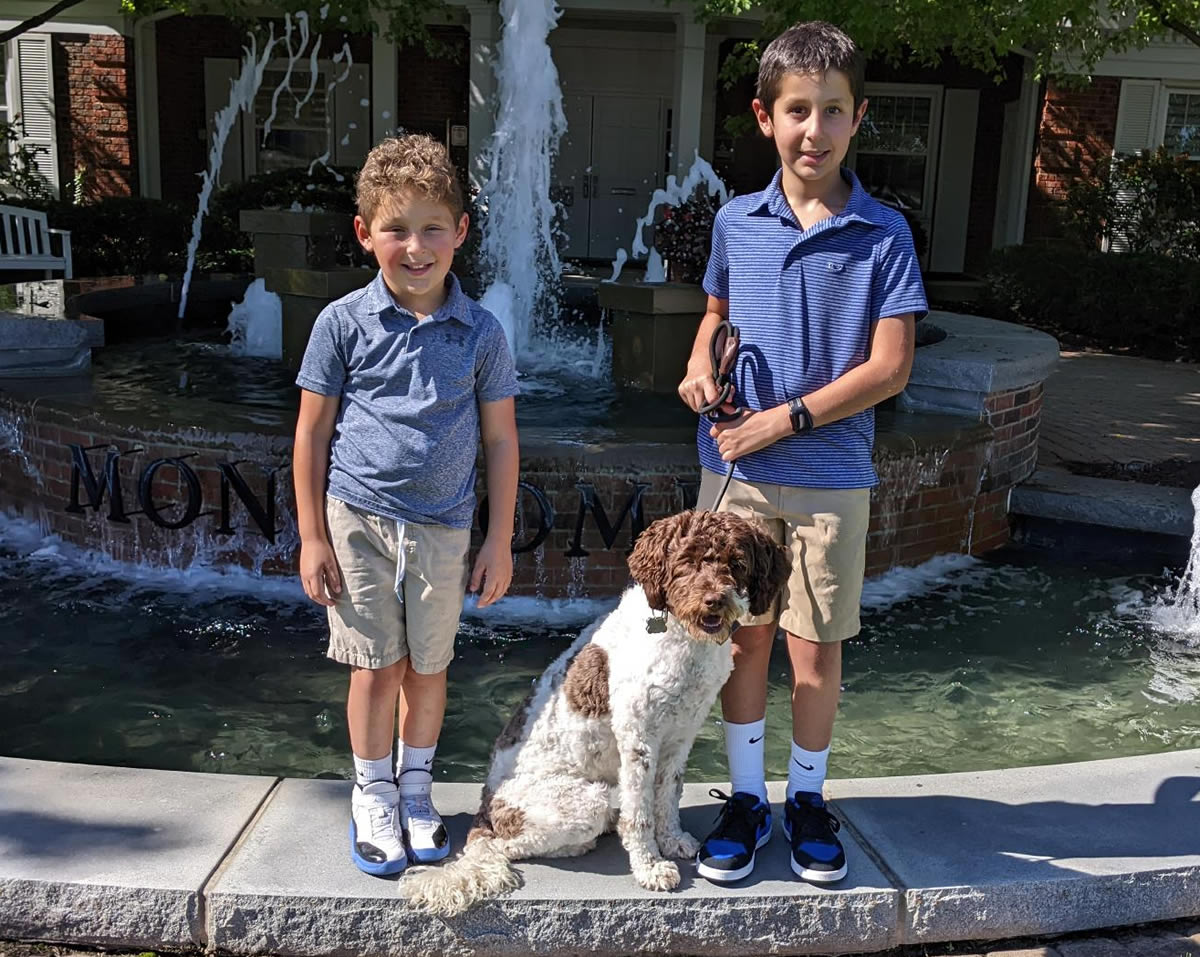 Residents of all ages submitted their information and pictures of their dog to the Top Dog Contest this summer, letting us know how much their pooch means to them and why they should be named Top Dog!
And, the winner is…. FRANNIE!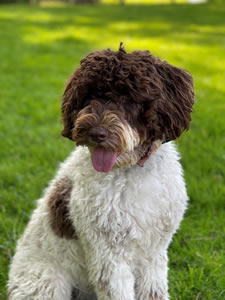 The incredible Portuguese Water Dog was entered by 10-year-old Montgomery resident Leo Webber. Our contest is purely for fun, and we thought the Webber Family's entry for The Top Dog was just 'dog-gone' amazing!
According to Leo Webber, "Firstly, Frannie is always at the Tanager Woods bus stop, greeting me, my brother, and all our friends with licks and tail wags in the morning and afternoon. She absolutely loves car rides! Whether it's a family trip or a short drive, Frannie eagerly jumps into the car, enjoying the wind and turning every ride into an exciting adventure. Frannie's fetching skills are extraordinary! She's lightning-fast and always ready to chase and retrieve balls, making our playtime together incredibly fun and thrilling.
Her intelligence shines as she practices her commands around Weller, impressing everyone with her clever tricks and obedience.
During soccer season, Frannie's energy levels soar! She enthusiastically watches the games at Weller Park, playing with the kids and spreading joy wherever she goes. And let's not forget her amazing swimming skills! Frannie effortlessly glides through water, just like a true water dog, adding an extra element of adventure to our outdoor activities. With her unwavering dedication, intelligence, playfulness, and swimming talents, Frannie is the ultimate companion.
She brings joy, love, and excitement to our lives, making her the perfect top dog for Montgomery, Ohio. Plus, her morning wake-up calls make her the best alarm clock a kid could ask for!"