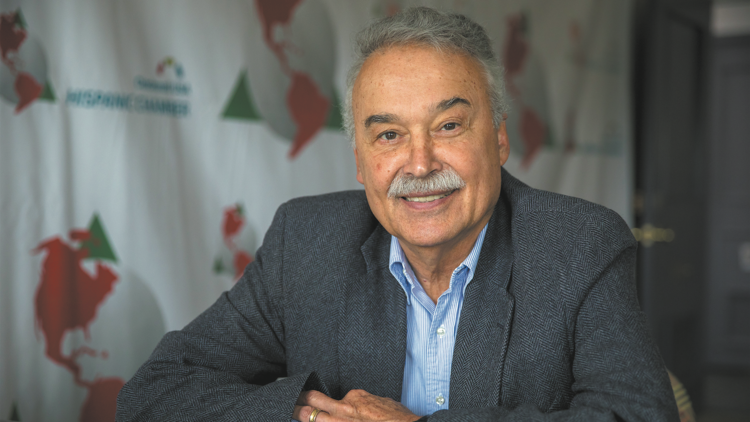 The City of Montgomery, like most American communities, is growing and diversifying. Presently, Sycamore Community Schools has a student population representing 54 nationalities and 41 spoken languages, making it one of the most culturally diverse systems in the State. Approximately 10 percent of Montgomery residents are cultural minorities. City Council and administration believe the infusion of diverse cultures, faiths, and customs enriches social and civic life and is a positive development for the community.
Alfonso Cornejo is a 30-year resident of Montgomery, where he and his wife Marilyn raised three children. They now have four grandchildren; all live in Montgomery and Madeira. Cornejo was born and raised in Mexico. He is a business consultant that helps small companies do business in Latin America.  Cornejo is also the President of the Hispanic Chamber Cincinnati USA organization.
Why is it important to you to participate in the Montgomery Diversity and Inclusion Committee?
I enjoy working with diverse teams of people because we always learn from each other. Evidence shows that we get better business results when we use the creative minds and energy of diverse individuals.
Why is Diversity and Inclusion important to the community?
My appreciation for Montgomery is only surpassed by the opportunity that we have to make it better! We have everything we need to become a magnet for talented people from around that globe who would like to make Montgomery their home.