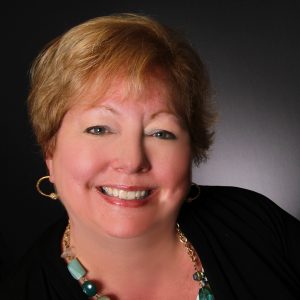 On Saturday, January 2, our Montgomery Community was shattered with the passing of long-time City Council member and former Mayor Gerri Harbison.
What began as a family attending the Montgomery Independence Day Parade and a visit to Montgomery Park to watch the annual Little League baseball game turned into more than 25 years of public service to the community she so dearly loved!
After returning home, Gerri said to her husband Mike, "You know, at the baseball game in Montgomery Park after the parade, there was only one vendor serving cans of soda out of a cooler, and hot dogs, there should be so much more than that." And so, it began.
Gerri quickly became involved by becoming a member of Montgomery's Bicentennial Commission in 1994-1995. She also spearheaded the annual Independence Day Festival in Montgomery Park since 1995.
Gerri was Chair of the Sister Cities Commission from 1997-1999 after first joining the Commission in 1996 and led the Bastille Day Celebration in 1999.
Her volunteer experiences with Montgomery's Boards and Commissions prompted her to run for City Council. She was first elected in 1999, serving as one of your elected officials until she passed, including being Mayor from 2005-2011.  Through the years, Gerri served as the City Council Liaison to several committees, including Financial Planning, Parks and Recreation, Government Affairs and Law and Safety.
In addition, Gerri led education and cultural exchanges with Montgomery's Sister City, Neuilly-Plaisance, France, in 1999, 2005, 2012 and 2014.  She was a charter member of the Montgomery Chamber of Commerce and was an original member of Montgomery's Diversity and Inclusion Committee, which began in 2018.
In 2016, Gerri was honored by the Rotary Club of Northeast Cincinnati with the "Citizen of the Year" Award.
Gerri was a true champion for our Montgomery Community.  You knew which side of any issue Gerri was on as she did not hold back her thoughts and opinions but always made her decision with Montgomery's best interest at heart.
And then there was the softer side of Gerri, the person who over the years sent out hundreds, if not thousands, of cards with personalized notes to celebrate a birthday, anniversary or other life achievements.  There were cards to offer condolences, support and encouragement to someone going through a difficult time and there were those merely to say "hello" and "I'm thinking about you."
Gerri certainly was the epitome of a public servant and served her Montgomery so well, but she was also so much more.  She was a loving wife and mother, a woman of faith, a leader, a visionary, a mentor, and a dear friend to so many people.
She was beloved by her fellow Council members and our Montgomery staff and will forever live in our hearts.
"Our Montgomery family and community lost a champion and dear friend in Gerri.  She has left her imprint on our organization and throughout our community and her legacy will forever live on." – City Manager, Brian Riblet
"I wouldn't be Mayor if not for Gerri's guidance and encouragement over the years.  Because of Gerri, Montgomery is a better community, and I am a better person.  She was a colleague, mentor and most importantly a dear friend." – Mayor, Chris Dobrozsi
Rest in Peace Gerri!
---
Visitation: Friday, January 8 from 12-3 p.m. and 5-8 p.m. at Strawser Funeral Home, 9503 Kenwood Road in Blue Ash
Funeral Mass: Saturday, January 9 at 10:00 a.m. at Good Shepherd Church, 8815 E. Kemper Road in Montgomery
Burial: Saturday: January 9  at Gate of Heaven Cemetery immediately following the mass
Remembering Council Member Gerri Harbison Procession Route