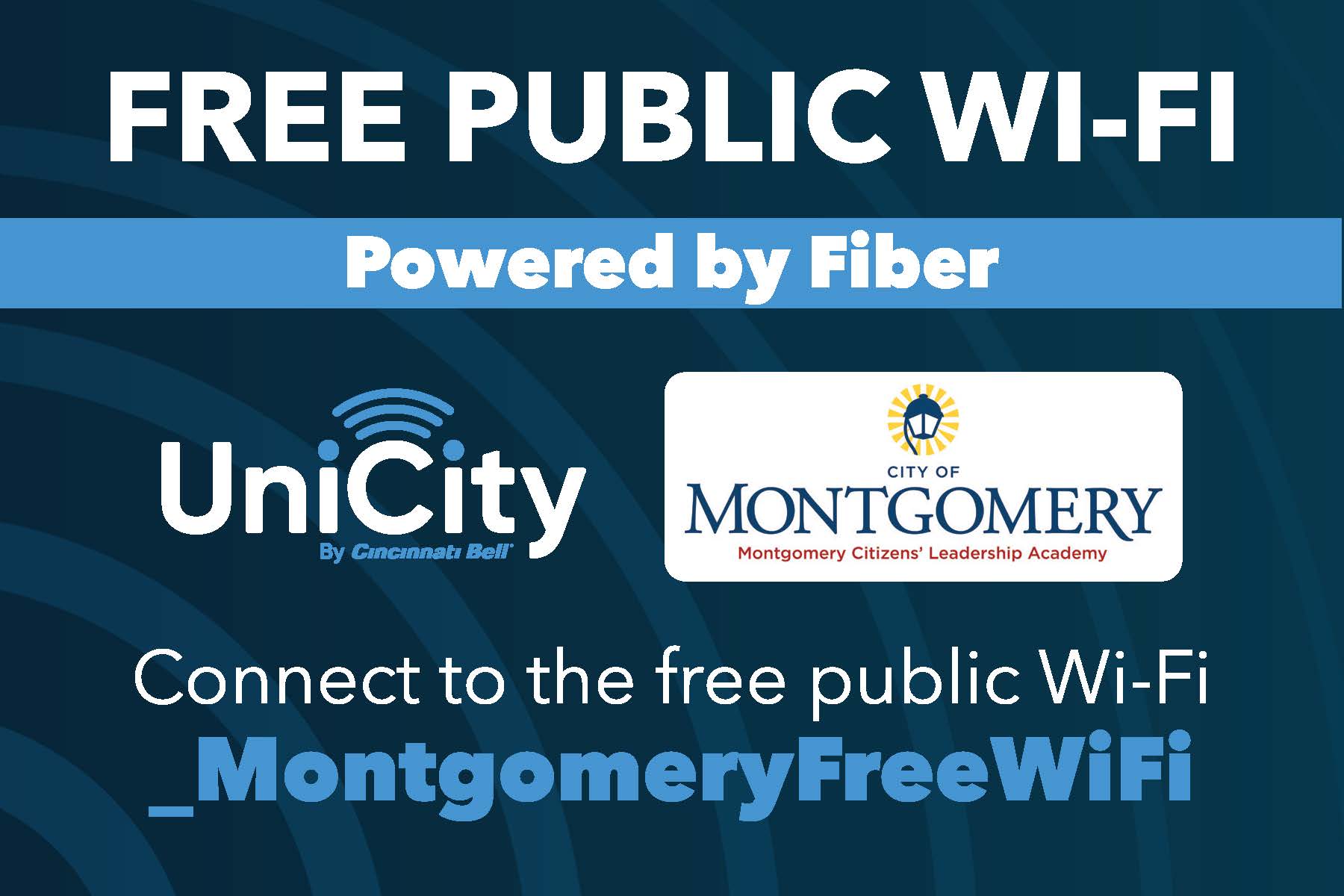 The City of Montgomery is proud to announce a partnership with Cincinnati Bell to realize a "Smart City" vision and bring free public Wi-Fi to the lodges and surrounding area at Swaim and Dulle Parks, and the central business district from the Main Street and Montgomery Road split north past Remington Road. Future plans include expanding coverage to include the Public Parking lot on Shelly Lane. The official launch of the free public Wi-Fi is this Independence Day holiday weekend.
In partnership with the City of Montgomery, Cincinnati Bell's UniCity Smart City practice has installed a Smart City solution with Wi-Fi covering most of Montgomery Road between Main Street and Taulman Alley. The community may log on by connecting to "_MontgomeryFreeWiFi."
This economic development project will allow the city and local businesses to connect with, engage, and inform visitors and residents; drive more activity and visits, and ultimately help the local business community thrive.
"The economic vitality of the City of Montgomery is critical as we recover from the effects of the pandemic. The ability to offer free public Wi-Fi in downtown Montgomery is one tool that we can use to encourage people to shop and dine in our community," said Chris Dobrozsi, City of Montgomery Mayor.

"Cincinnati Bell has been connecting businesses and customers for almost 150 years, and our Wi-Fi and Smart City partnership with the City of Montgomery continues this tradition," said Jason Praeter, President of Cincinnati Bell's Entertainment & Communications business. "Connectivity is particularly critical given the challenges we are facing as a community, and Cincinnati Bell and UniCity are proud to be working with leadership from the City of Montgomery on this important economic development initiative."
Have questions? Contact City Hall at 513-891-2424.