Live at the Uni – Carmon Deleone and Friends
7:00pm - 8:30pm
Universalist Church
9471 Montgomery Road, Montgomery, OH 45242
---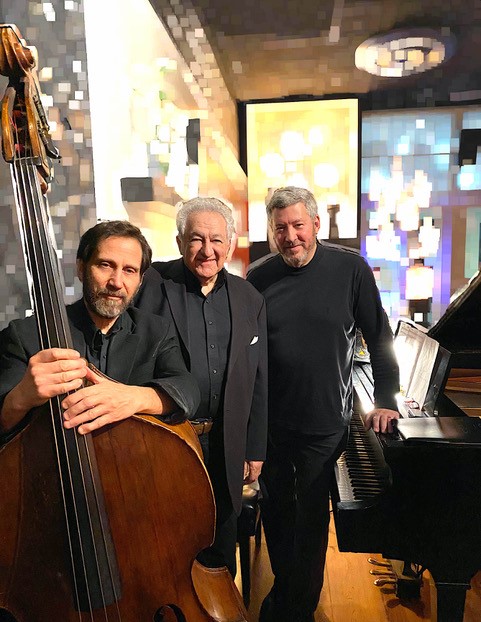 CARMON DELEONE AND FRIENDS: CELEBRATING FOUR GREAT JAZZ PIANO TRIOS.
Carmon has served as music director of the Cincinnati Ballet for more than 50 years, and has also composed numerous ballet scores, including the ever-popular Peter Pan. Carmon, who is also a consummate jazz drummer, will present a tribute to top jazz pianists Oscar Peterson, Bill Evans, Errol Garner and Nat Cole; the program promises to be informative as well as entertaining. He will be joined by Randy Villars on keyboard and Chris Berg on bass.
Future Live at the Uni Concerts
NOV. 14: NANCY JAMES, VOCALIST, CELEBRATING LEADING LADIES OF CINCINNATI: RUTH LYONS AND ROSIE CLOONEY!
Nancy is a versatile Emmy-winning performer who became a part of the Cincinnati entertainment fabric in the 1970s on TV's Bob Braun Show, singing, interviewing, and creating live commercials. She continues to make her living as an entertainer, singing, on-camera as a spokesperson, and doing voice-overs on radio and TV. Nancy will be joined onstage by Janet Vogt (co-author of Tenderly, the Rosemary Clooney Musical) on piano, and Jeff McLemore on bass
(SUNDAY) DEC. 10: MANDY GAINES: HOLIDAY CHEER
Jazz vocalist Mandy Gaines has become a Montgomery favorite and we've developed a December tradition with Mandy and her combo performing favorite holiday tunes and music from the Great American Songbook. Mandy and her combo never fail to put us all in a holiday mood!
Montgomery Inn will host a post-concert reception with light appetizers and cash bar after the October and November concerts.
Presented by: