Independence Day Parade & Festival
10:00am - 2:00pm
Montgomery Park
10101 Montgomery Rd, Montgomery, Ohio 45242
---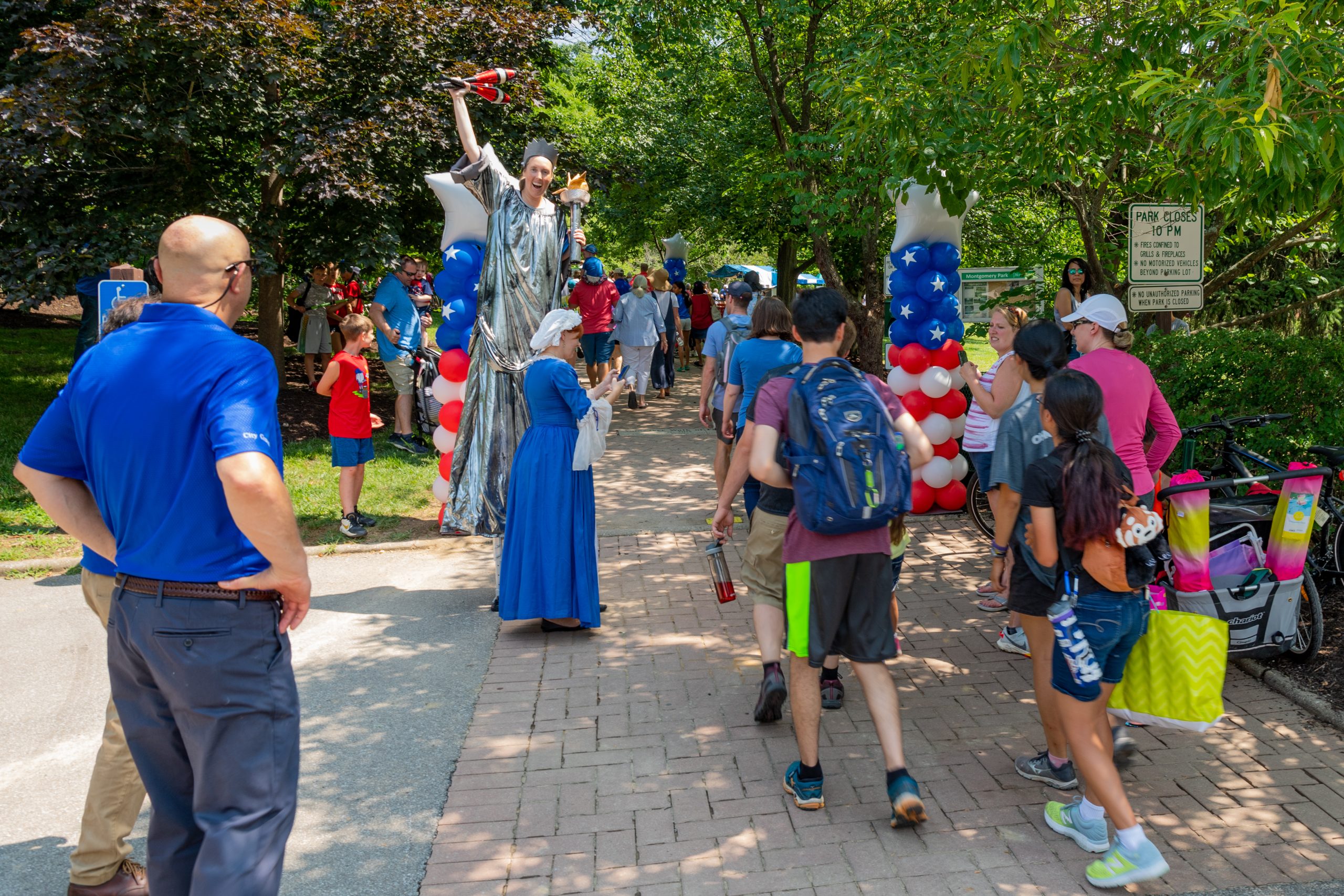 Strike up the band, get your marching shoes on, design a float, or decorate your classic car in patriotic fashion for Montgomery's long-time tradition.  The annual Independence Day Parade will march through Montgomery on Monday, July 4.  Be a part of Montgomery's Independence Day Celebration by volunteering or entering a unit in this annual event.
Residents, neighborhood associations, and local businesses are invited to be a part of Montgomery's Independence Day Celebration, a day filled with patriotism, community pride, and memories that will last a lifetime. Applications for parade entries are due no later than June 11.
The parade route runs east along Cooper Road from the Junior High to Montgomery Road and then north to Schoolhouse Lane.
Award categories for this year's parade include:
Best Patriotic Spirit
Best Float/Vehicle
Best Overall
Best Neighborhood
Winners receive a large red, white and blue ribbon, a framed certificate, and their names listed in the Montgomery Bulletin.
The Independence Day Festival is in Montgomery Park from 11:00 a.m. to 2:00 p.m. The family festival includes games, food, and live music.