Annual Kiwanis Fishing Contest
9:00am - 11:00am
Swaim Park - Zig Zag Rd Parking Lot
7650 Cooper Rd, Montgomery, OH 45242
---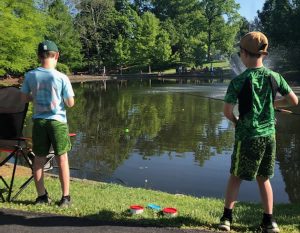 This contest is a fun family activity, in partnership with the Montgomery Kiwanis. The contest is catch and release. The City stocks the pond with bluegill, bass, and channel catfish.
Ages 1-15. Registration is not required.
Prizes awarded for biggest fish, smallest fish, and most fish caught in each age group.