Partnership with the FLO Network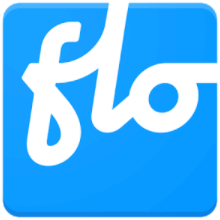 Electrada partners with FLO, a leading North American charging network for electric vehicles and a major provider of smart charging software and equipment. Every month, FLO and its parent company, AddEnergie, enable half a million charging events and the transfer of 7.5 GWh in electricity, thanks to 30,000 high-quality stations deployed on public networks, commercial and residential installations.
Charging on the FLO Network
In order to use the EV charger on your property, EV drivers need to do the following:
Download the free FLO app on their smartphone from the App Store or Google Play.
 
Sign up for a FLO user account: account.flo.com.
Add funds using a credit card.
Request a FLO membership card (if desired).
Once these steps are completed, your EV drivers will be able to use the charger and pay for sessions using their FLO user accounts. Drivers will also be able to locate and use other FLO charging stations, as well as partner networks, and view their usage data in real-time.