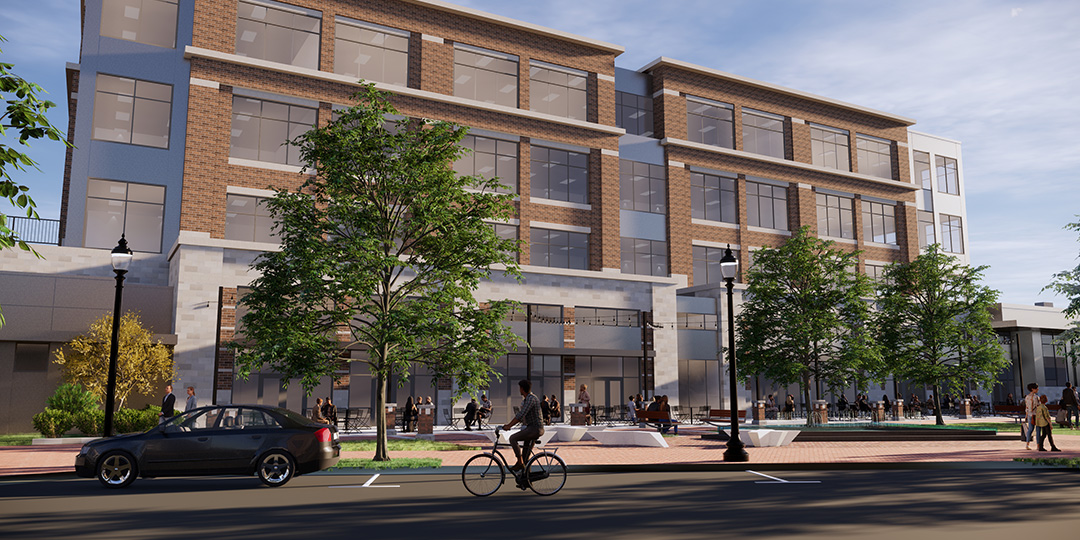 The Planning Commission recently approved plans for the commercial buildings in Phase 1 of the Montgomery Quarter, except for the proposed boutique hotel and a commercial building along Main Street.  This approval also did not include approval of the proposed luxury, life-style apartments, which has been tabled by the Commission.  Phase I of the project includes plans for a boutique hotel, office, retail and restaurant space, and luxury, lifestyle apartments. Site preparation is well underway.  Gateway Partners Montgomery, LLC also announced that Fifth Third Private Bank has signed on to become the development's first office tenant.
Montgomery Quarter is comprised of approximately 21.5 acres on the east side of Montgomery Road at the terminus of the Ronald Reagan Cross County Highway.  The City has been working with a private development team, Gateway Partners Montgomery, LLC, to create a new mixed-use neighborhood that complements the Heritage District and expands the City's tax base.
For more information on this project, contact Tracy Roblero, assistant city manager / acting community development director, at [email protected] or 513-792-8312.