Council Message by Chris Dobrozsi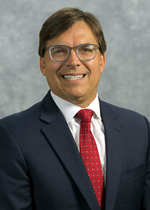 HAPPY NEW YEAR!  As we welcome in 2022, I am optimistic we will soon put the pandemic in the rearview mirror and set our sights on new year's resolutions including the hope that our daily lives will fully return to normal activities.  Life for all of us has been challenging and this hope for each day bringing us one day closer to normal is a welcomed anticipation.
As I reflect back over the past 20 months, I have seen the love and support of our residents helping those in need as an everyday occurrence within the Montgomery Community – a community where the residents care for one another and believe we are stronger together.
That is what I love most about Montgomery – the fact that our diverse community remains united while national, regional, and even local politics have fractured the essence of community in many cities including many within the greater Cincinnati area.  I am also not naive enough to think that it could not happen here as our nation as a whole continues to become more and more divided.
I believe that Montgomery is the greatest community in the region as we have engaged citizens, outstanding schools, quality city parks, incredible City Staff, a central location, historic downtown, connected sidewalk system, high-quality restaurants, extensive small businesses, a world-class hospital, diverse housing stock and a high-quality brand that all make Montgomery the community of choice for many moving to and relocating within the region.
All of these attributes are what make Montgomery the community of choice and the envy of many, but none of these tangible elements matter if we do not work hard at the most important success metric – staying united and personally connected and caring for one another.  A divided community is my greatest fear for this community and we are all responsible to ensure we do not fall victim to division like other communities have done.
The election cycles in 2020 and 2021 have certainly led to the demise of communities and the upcoming 2022 election cycle has already begun down the same destructive path.  So I ask each of you – what does identifying as an "R", "D" or even a "Green" have to do with providing superior City services such as fire, police, park maintenance, snow plowing, filling a pot hole or community events?  What does it have to do with economic development?  From my point of view, the answer to all of these is that is does not matter at all.  What matters is that we care for the Montgomery Community and each other.
The fundamental reason Montgomery is such a special community is that it is governed in a  non-partisan approach as outlined in Article X of the Montgomery City Charter.  All decisions must be based upon "What is Best for The City of Montgomery", and not any one individual or political party.  We all must live by this approach – the spirit of the Charter – to ensure Montgomery will flourish for decades and generations to come.