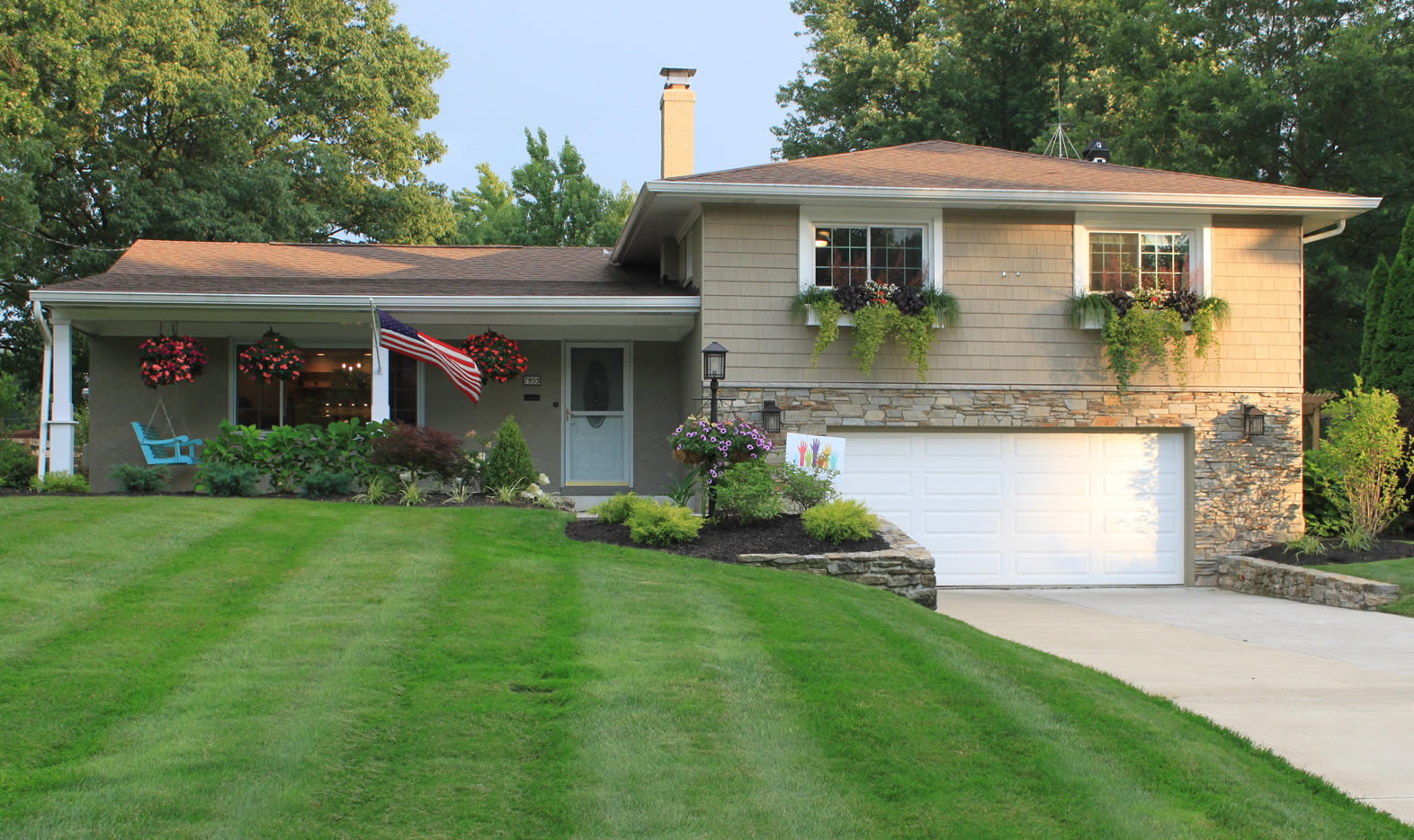 The City of Montgomery Beautification and Tree Commission has awarded the summer 2023 Seasons of Beauty Award to Fred and Melinda Barbi. The home's beautiful front yard was bursting with blooms in baskets, boxes, and more this summer.
The Barbi home was abundant with summer blooms, including both annuals and perennials. A Japanese maple, variegated liriope, and white panicle hydrangeas greeted visitors at the sidewalk leading to the front door, along with cascading baskets of wave petunias hanging from the lamp post. Three additional baskets of pink begonias highlighted the front porch with beautiful flowerboxes planted with ornamental grasses, spellbound coral bells, white begonias, sunburst impatiens, as well as variegated sweet potato vines which were hung from the second floor over the garage. The perfect complement to the landscaping and manicured lawn was a turquoise porch swing and an American flag.
The Seasons of Beauty award recognizes homes and businesses in Montgomery with remarkable front yards, window boxes, and planters that peak during certain seasons as well as those homes and businesses with decorative features that celebrate the "season" or holiday.
Nominate your home or neighbor's home by emailing a photo and short description to aaronkellenberger@gmail.com. The fall award winner will be selected this October and announced in the November Montgomery Bulletin.