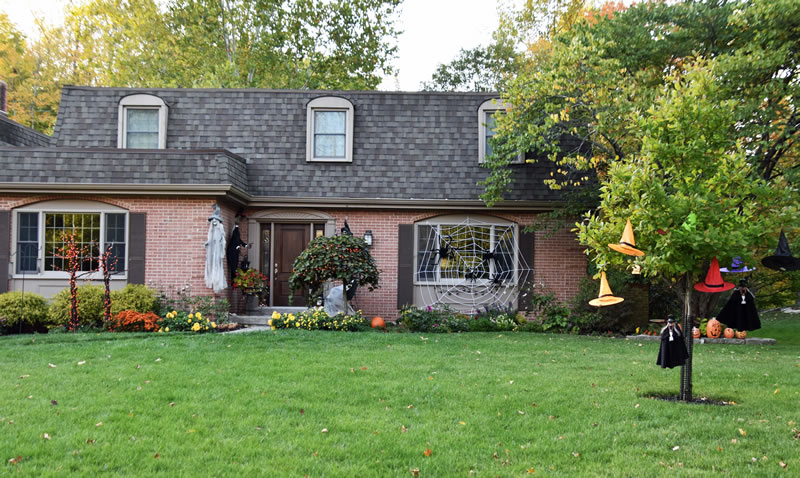 The City of Montgomery Beautification and Tree Commission has awarded the 2020 Fall Seasons of Beauty award to Mike Telljohann of 8728 Tanagerwoods Drive.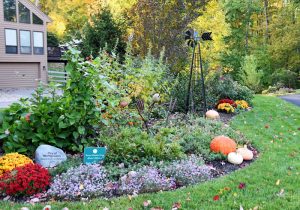 Mike's yard has garden beds surrounding the Mansard style house and is peppered with pocket gardens. Spooky Halloween decorations, including floating witch's hats, abound during the fall season and are visible during both the day and night. The plantings are a mixture of small shrubs, perennials, and annuals.  Japanese Maple, Crepe Myrtle, Serviceberry, Smokebush, and Weeping redbud are specimen plants. Some of the perennials include Hydrangea, Red Coneflowers, Windflowers, Indian Pinks, and Mums. This year's annuals are Dahlias, Lantana, Angelonia, Mona Lavender, and Snapdragons.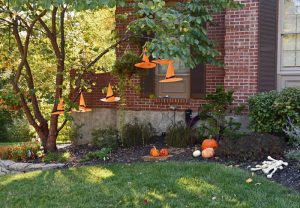 The Seasons of Beauty award recognizes homes and businesses in Montgomery with impressive front yards, window boxes, and planters that peak during specific seasons and homes and businesses with decorative features that celebrate the "season" or holiday.
Nominate your home or neighbor's home by emailing a photo and short description to [email protected]. The winter award winner will be selected in January