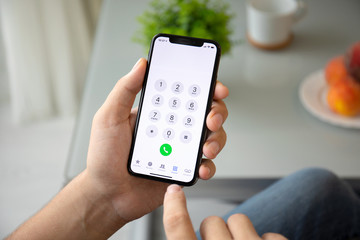 To help more people get the support they need, The Federal Communications Commission has adopted 988 as a new three-digit number to be used nationwide to reach the National Suicide Prevention and Mental Health Crisis Lifeline.
For 988 to work in our area code, mandatory 10-digital local dialing will begin October 24, 2021.
What will the new dialing procedure be? To complete all local calls, you will need to dial the area code + telephone number. This applies to all calls within your area code that are currently dialed with seven digits.
What will remain the same?
Your telephone number, including the current area code, will not change.
The price of a call, coverage area, or other rates and services will not change.
What is a local call now will remain a local call regardless of the number of digits dialed.
You will continue to dial 1 + area code +telephone number for all long-distance calls.
You can still dial 911 for emergencies.
You can still reach The National Suicide Prevention Lifeline by dialing 1-800-273-TALK (8255).