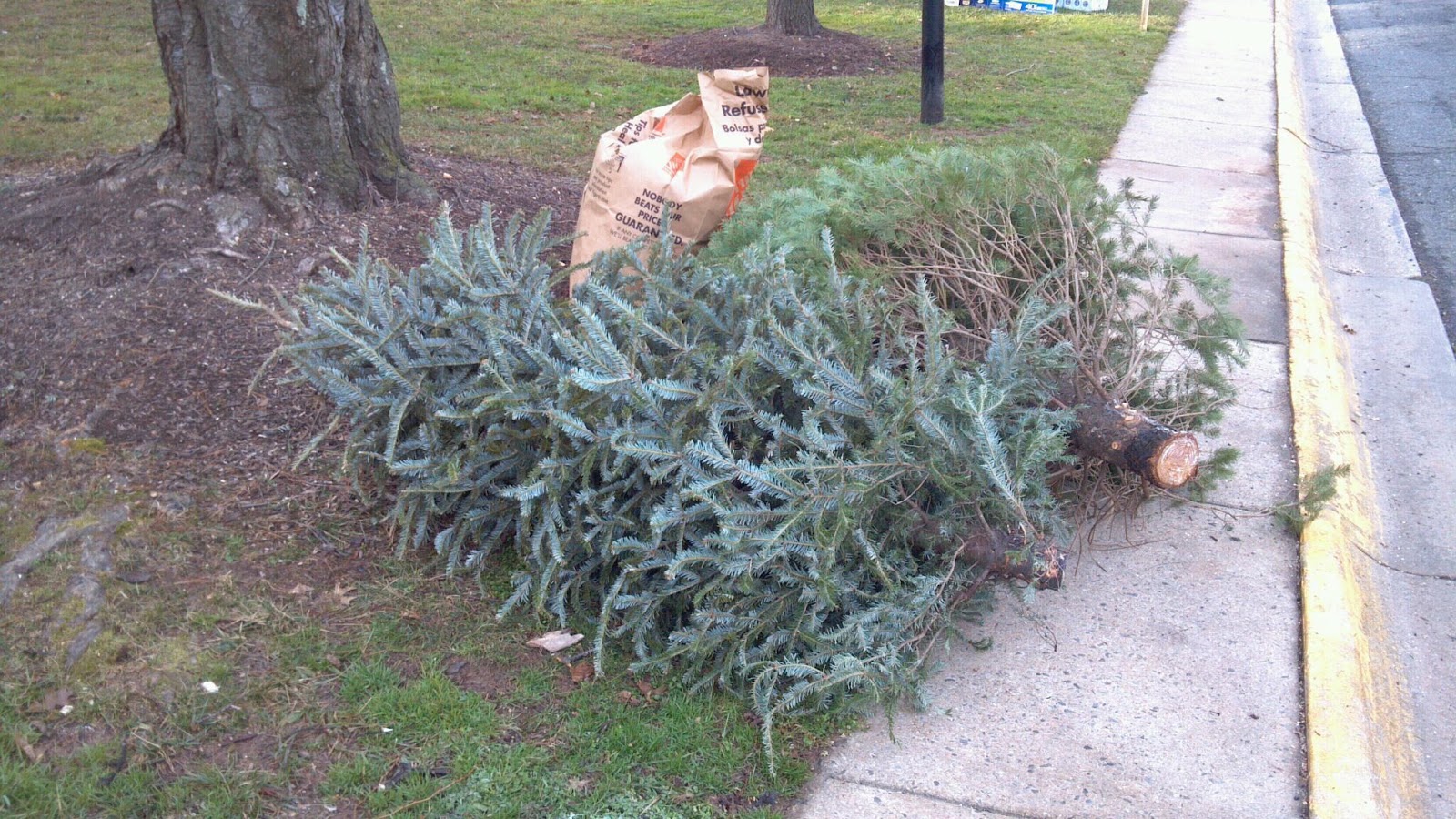 The weekly unlimited yard waste pick-up resumes once again on Saturday, January 8, when it will be collected along with holiday greenery. Christmas trees, wreaths, and swags can be placed at the curb, along with yard waste. 
Residents will not be required to have a yard waste sticker attached to them. Please place all waste at the curb on Friday evening before the Saturday pick-up.
Rumpke will collect all greenery and any remaining yard waste on the following three Saturday dates:
Saturday, January 8
Saturday, January 15
Saturday, January 22
Each item must be completely free of all plastic, flocking, tinsel and decorations. All yard waste must be placed in paper bags in the event of freezing temperatures.
As a reminder, regular yard waste collection will resume the first week in March.
Yard Waste Guidelines
Place leaves in regular 30-gallon trash cans, paper leaf bags, or yard waste toters (available through Rumpke).
30-gallon yard waste cans/totes have a 75 lb. weight limit. Once temperatures fall below freezing, all waste must go into bags as the moisture causes the cans/toters to freeze.
Loosely place yard waste in trash cans or paper yard waste bags. Label yard waste toters as yard waste. Yard waste placed in unmarked toters will NOT be picked up.
Place yard waste on the opposite side of the driveway trash and leave the lids off the cans. No plastic bags will be picked up.
Bundle brush in 4-foot by 2-foot bundles fastened with cotton twine. The weight limit is 50 lb.
Cut limbs into 4-foot lengths and no larger than 6 inches in diameter.
Place all limbs in a can or a bundle. Limbs should not reach more than 1 foot above the height of the can.
Additional information on Yard Waste Guidelines can be found here.