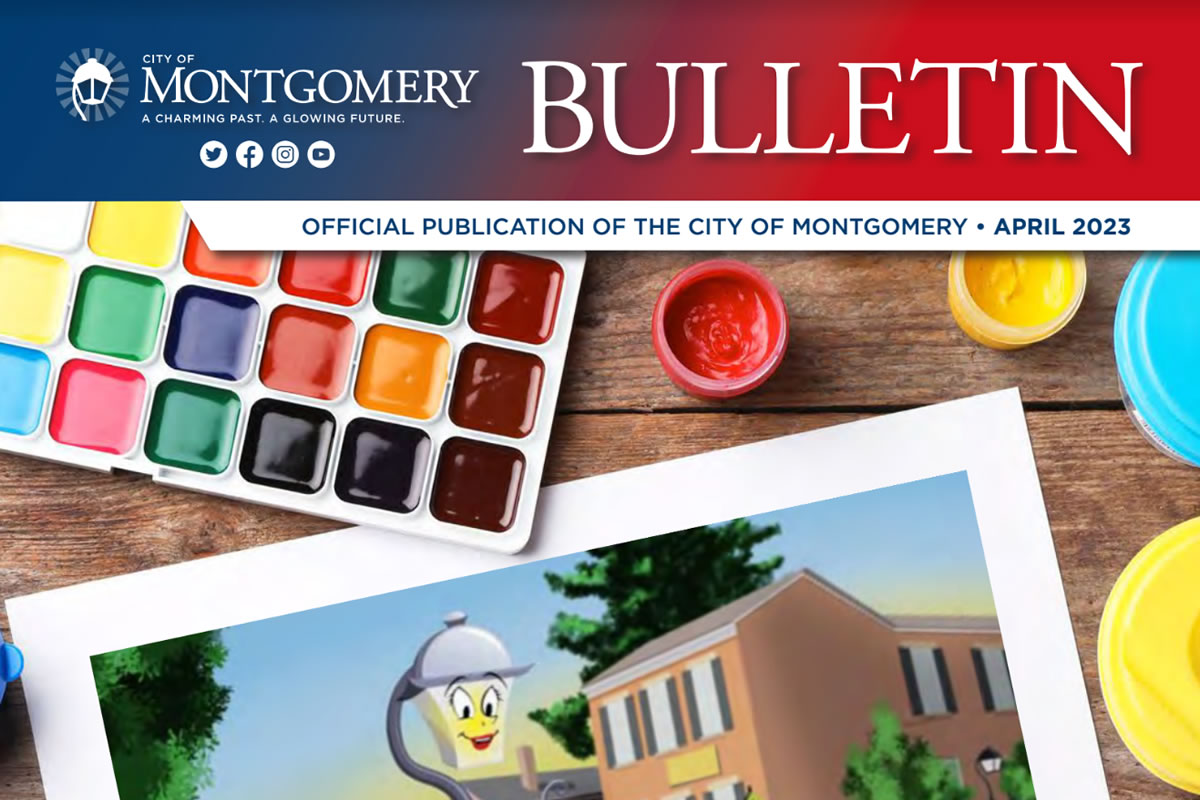 The City of Montgomery produces a monthly printed newsletter and annual calendar delivered to all residents. The contract with the current vendor runs through October 2023.
For planning purposes and consistency in design, the City of Montgomery is including both publications in a Request for Proposal for a one-year contract. The City of Montgomery is soliciting proposals to find printers and designers that best fit our organizational values and for a competitive cost.
Submit proposals by Friday, June 16, 2023.
The Request for Proposal is for the design, editing, printing, and mailing services for the Montgomery Bulletin from November 2023 through October 2024 and the 2024 City Calendar. The design of the calendar will start later this summer. Also note that the December 2023 newsletter and the 2024 City Calendar will need to be mailed together and delivered to the post office by November 25, 2023.
Physical samples of the newsletter and calendar are available upon request. Digital copies of the newsletter can be found at https://www.montgomeryohio.gov/montgomery-bulletin/
Thank you for considering this request. If you have any questions, please get in touch with Amy Frederick at 513-792-8358 or afrederick@montgomeryohio.gov or Matthew Vanderhorst at 513-792-8323 or mvanderhorst@montgomeryohio.gov.