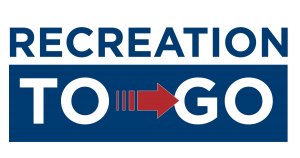 With the onset of COVID-19, The Recreation Department wanted to come up with ways to keep kids active and entertained at home. With that, the Rec-To-Go Kits were born.
The kits provides boredom busters to keep kids entertained at home during school break. The kits were such a hit, the Recreation Department has continued the program with different kits available throughout the year.
Current Rec-To-Go Kits Available
No available kits at this time.