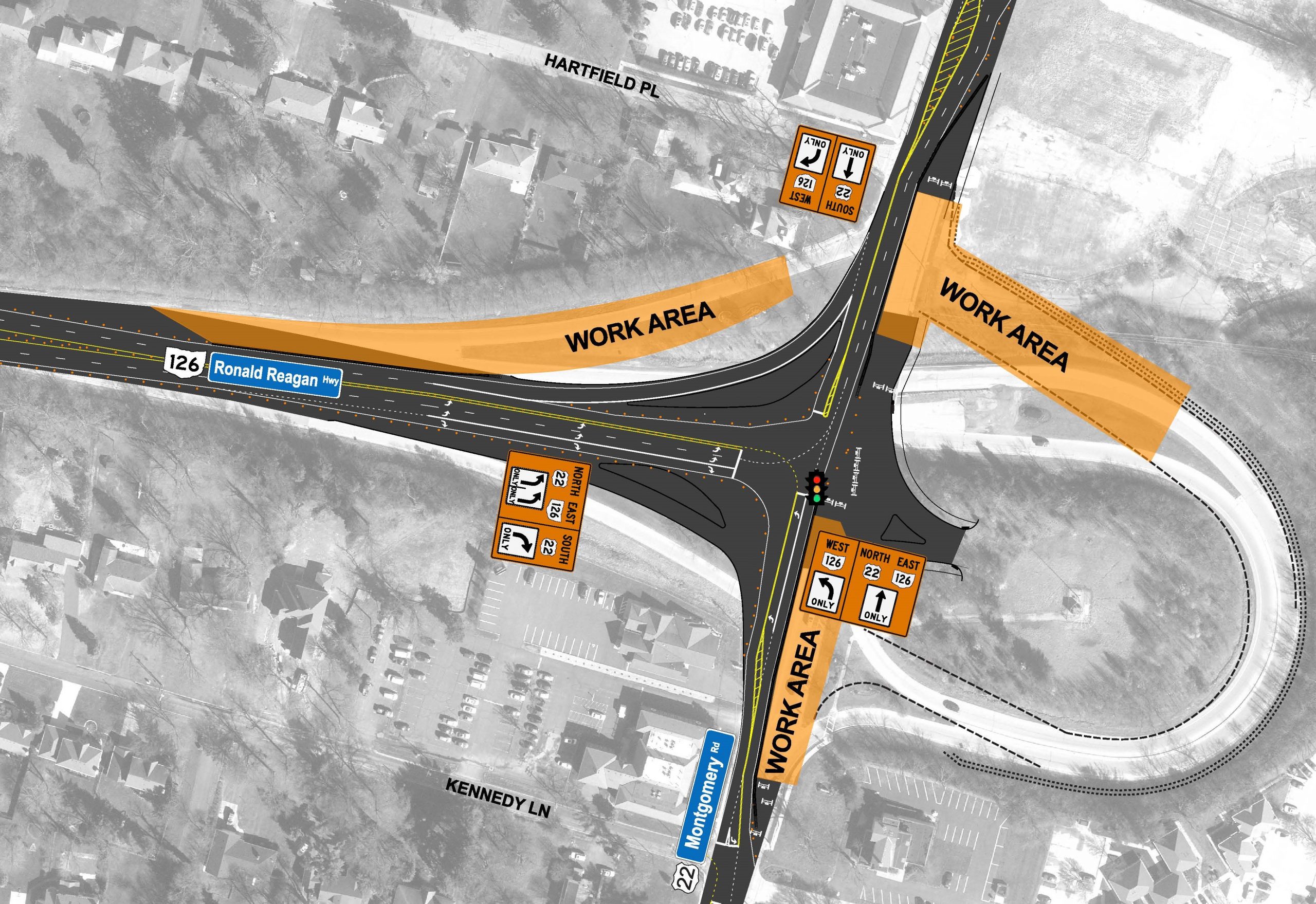 John R. Jurgensen will transition traffic into "Phase 4" configuration at Montgomery Road and Ronald Reagan Cross County Highway beginning in late-May.  This fourth phase is anticipated to last 3 to 4 weeks.  Phase 4 traffic modifications will consist of:
Northbound and southbound Montgomery Road traffic will no longer be carried on the by-pass.  Instead, traffic will be directed to a temporary traffic signal positioned over the future roundabout location, which will also accommodate traffic entering and exiting Cross County Highway.
The two existing temporary traffic signals will be eliminated and replaced with a single traffic signal controlling both Montgomery Road and Cross County Highway traffic.
The sidewalk on the east side of the by-pass will no longer be in service, and there will temporarily be no pedestrian accommodations through the area.
Modifications will be made to the number of lanes and lane configuration on Montgomery Road.  New traffic signage and pavement striping on Montgomery Road will be installed to achieve this new traffic pattern. Please stay alert when driving through this location so you can get into the proper lane based on your destination.
The Phase 4 traffic pattern will allow the contractor to perform construction activities in the work areas, as shown.
Expect delays during construction. Please use an alternate route if one is available. Contact Public Works Director Gary Heitkamp with any additional questions at [email protected]