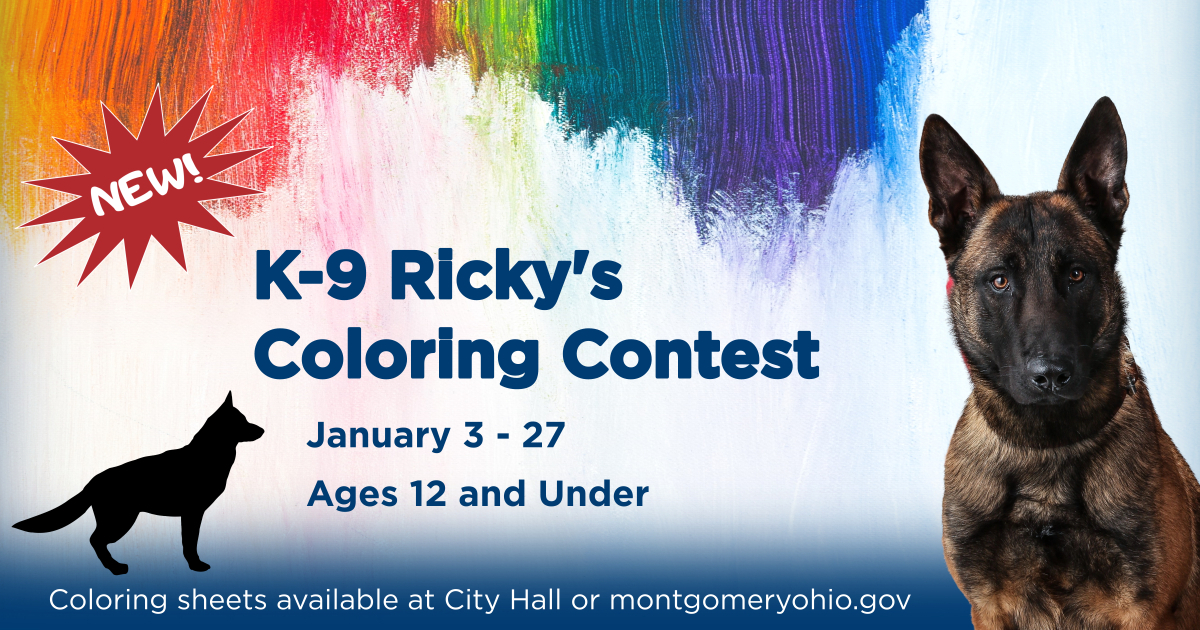 Calling all young artists 12 and under to participate in the first K-9 Ricky's Coloring Contest.
The Contest runs from January 3 – 27. Turn in finished coloring pages to City Hall during normal business hours.
The winner receives a Police Prize Pack, a tour of Montgomery's Safety Center, and gets to meet Ricky!