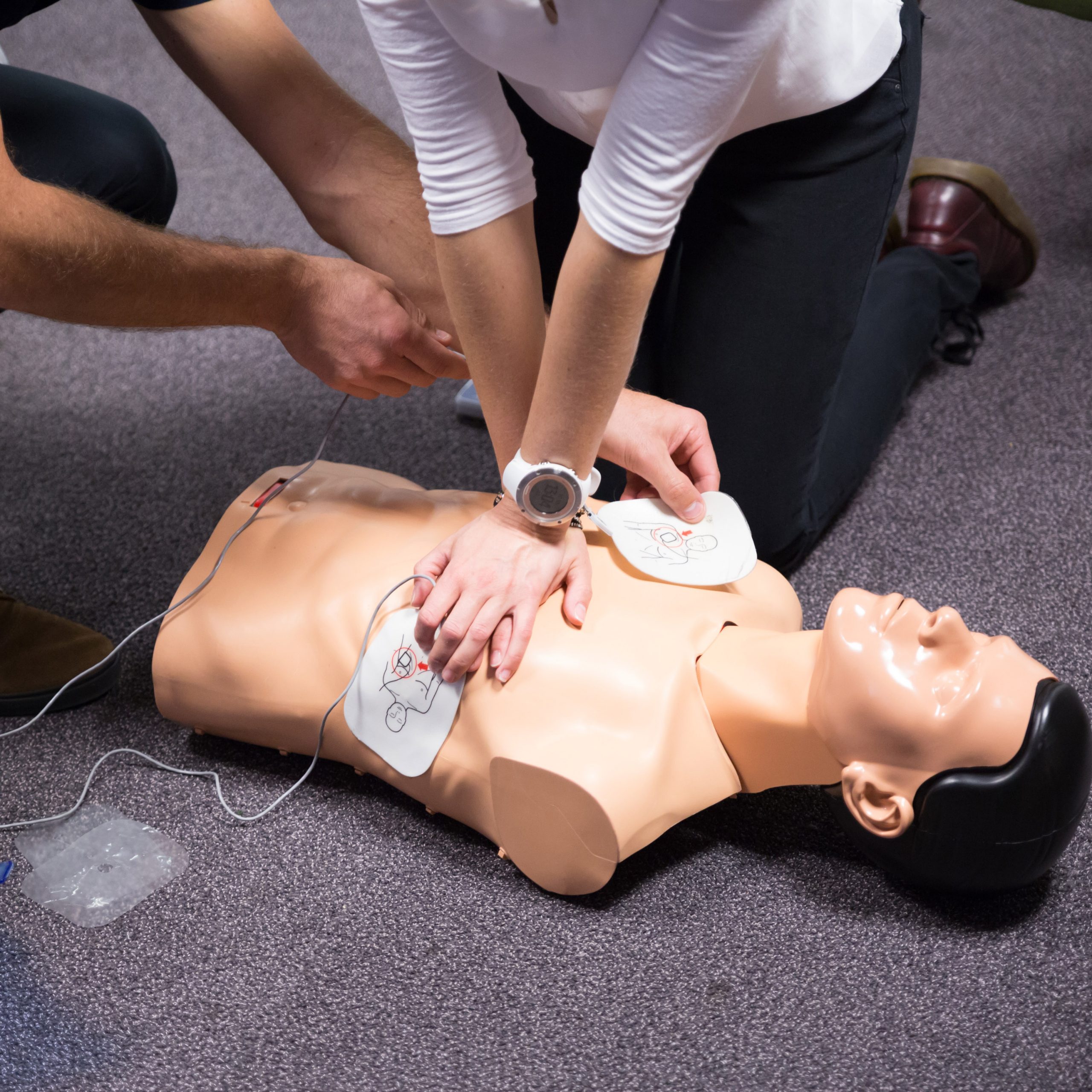 The Montgomery Fire Department offers quarterly American Heart Association HeartSaver First Aid/CPR certification classes.  The next class is scheduled for August 14 from 10:00 a.m. – 2:00 p.m. There is a nominal fee of $30 – CPR only, $35 – CPR/First Aid to cover the cost of materials. Additional Class scheduled for November 13.  For more information or to sign up, please call 513-985-1633.
CPR: a Lifelong Skill
CPR, (cardio-pulmonary resuscitation) is an important skill that everyone should learn. You do not need to be a medical professional to know or use CPR. The Montgomery Fire Department offers quarterly classes to teach lifesaving skills.
You never know when you may need this skill to save someone you love or to be a hero to a stranger.
Knowing CPR empowers bystanders to help someone in a life-threatening situation. For parents, this skill comes into play with children younger than five who tend to put small objects in their mouths, which can lead to choking. Choking is a leading cause of death in this age group and knowing what to do and how to perform CPR allows you to act quickly.
Also, situations may arise when someone's breathing, or heart has stopped. In the summer, working in the heat increases the chances of this happening.  It is the same in the winter when the body is stressed doing strenuous activities like shoveling snow.  Immediate action with CPR is the most effective way to save that individual, as an ambulance may not arrive for several minutes. Providing CPR could mean the difference between life and death for someone who is unconscious.
First Aid Classes: Responding with Care and Knowledge
The City of Montgomery Fire Department offers basic First Aid training and encourages babysitters, parents, coaches, and all adults to consider first aid certification.  First aid training provides tools to ease suffering, prevent further injury, and prolong life.  It can be as simple as easing the pain of a bee sting to calming someone who is having trouble breathing.
First Aid classes prepare people to respond and prioritize care in smart, effective, and safe ways that can really make a significant difference to an injured or sick person.
The City of Montgomery Fire Department is certified to teach both important courses using the standards and criteria of the American Heart Association.