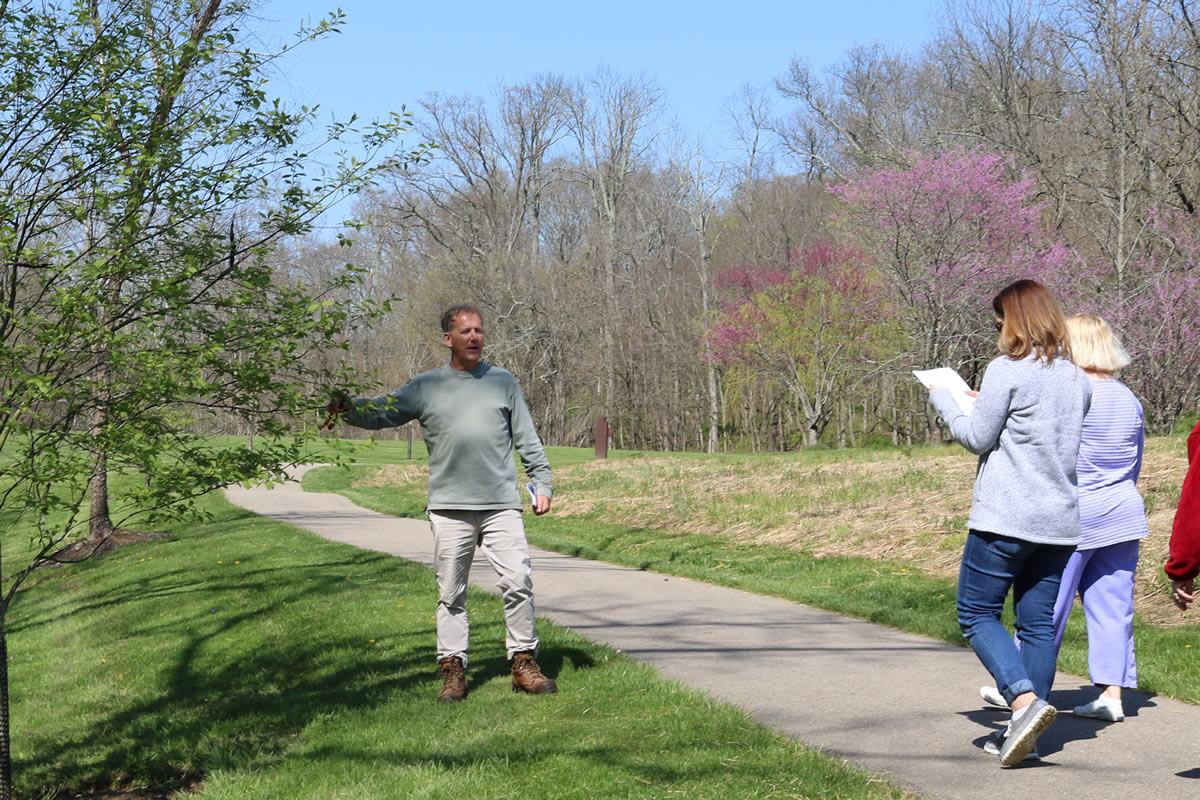 City Arborist Terry Willenbrink will give his annual Fall Tree Tour on Friday, Oct. 29, at 10:00 a.m. Willenbrink has over 35 years of experience with the City of Montgomery in landscape design, trees, and beautification.
Participants will meet at Pioneer Park and walk along with Willenbrink as he discusses any and everything about trees and shrubs. This year during the walk, there will be the actual planting of an Autumn Blaze Maple tree. Public Works staff will be on hand to install the tree donated by the Montgomery Beautification and Tree Commission.
The City of Montgomery has been a member of Tree City USA, for over 25 years. The City has met the standards established by the Arbor Day Foundation in cooperation with the USDA Forestry Service and the National Association of State Foresters.
Bring your walking shoes and questions! This event is a free experience, and registration is not required. Call Terry Willenbrink at 513-792-8320 for more information.