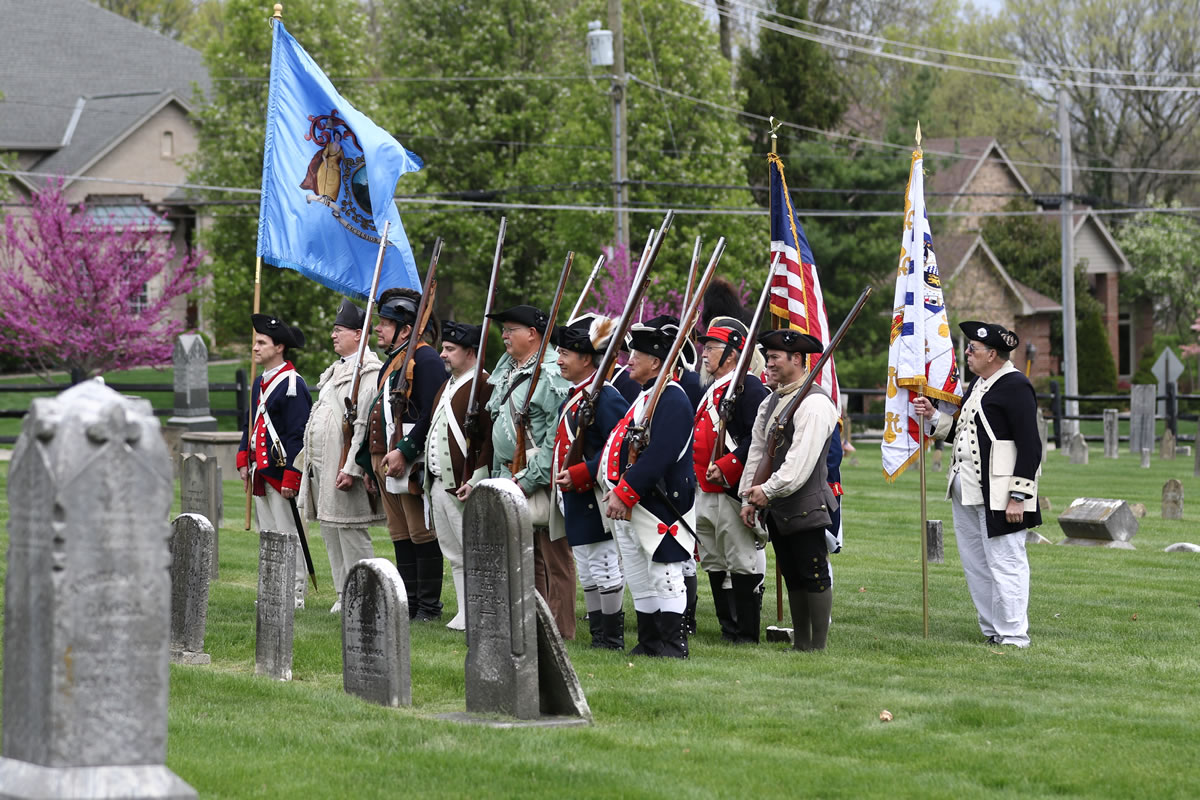 On Saturday, April 17, the Cincinnati Chapter of the Sons of the American Revolution (CCSAR) held a grave marking ceremony at Hopewell Cemetery honoring the eight Revolutionary War soldiers laid to rest there.
CCSAR President Gregory Ballman served as emcee for the patriotic event. The gray skies and cool temperatures could not dampen the spirits of those in attendance to participate in and view the living history ceremony.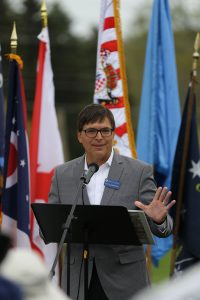 Mayor Chris Dobrozsi welcomed all in attendance and thanked the CCSAR, the American Legion Post 630, and all the other organizations represented there that day for their service to the memory of the patriots who served so long ago so we could live in this wonderful country.  Hopewell Cemetery was founded in 1803, with the Pioneer Section established as a Montgomery Landmark in 1978. It is in the Pioneer Section, that patriots such as Cornelius Snyder, Jacob Roosa, and Nathaniel Terwilliger are laid to rest.
The Nolan Carson Color Guard, commanded by J. Bradley Jarard,  performed a presentation of colors and provided the crowd with education regarding the significance of the uniforms, the rhythm of the drums, the marching of the soldiers, and the popular musket firing.
Michael Gunn, CCSAR Past President, read the dedication of the Marker. Bagpiper Gerry Fritsch performed an inspirational version of Amazing Grace.
Janet Gould, a descendent of Patriot Nathaniel Terwilliger, was in attendance to participate in the ceremony.  Ms. Gould is a member of the Hopewell Chapter of the Daughters of the American Revolution (DAR).
The City of Montgomery would like to thank Mike Gunn, Greg Ballman, and all the members of the CCSAR for making this wonderful event possible.