Breakfast with Santa – Sold Out
8:00am - 11:00am
Terwilliger Lodge
10530 Deerfield Road, Montgomery, Ohio 45242
Add to calendar 2021-12-11 08:00:00 2021-12-11 11:00:00 America/New_York Breakfast with Santa - Sold Out

Join Santa and his friends for an all-you-can-eat pancake breakfast served up by City of Montgomery employee volunteers for $5/person (family rate of $20). Bring a wish list to share with Mr. Claus himself and a camera to take a photo with him.

Three sessions:

8:00 am – 8:45 am
9:00 am – 9:45 am
10:00 am – 10:45 am

*Please note, each session will end promptly after 45 minutes to allow cleaning before the next session.

New in 2021: Registration is required and you must register each person. You should see each person's name that you are registering in your cart, this will guarantee their seat. If their name is not registered, we cannot provide a seat. Payment of cash or check will be accepted at the door. 

***Event is Sold Out***

All proceeds benefit the Holiday Family Fund, which supports local families in need with gifts and toys shared in the generosity of the holiday spirit. Share in the spirit of the season and help others by bringing non-perishable food items for Matthew 25 Ministries.

10530 Deerfield Road, Montgomery, Ohio 45242
---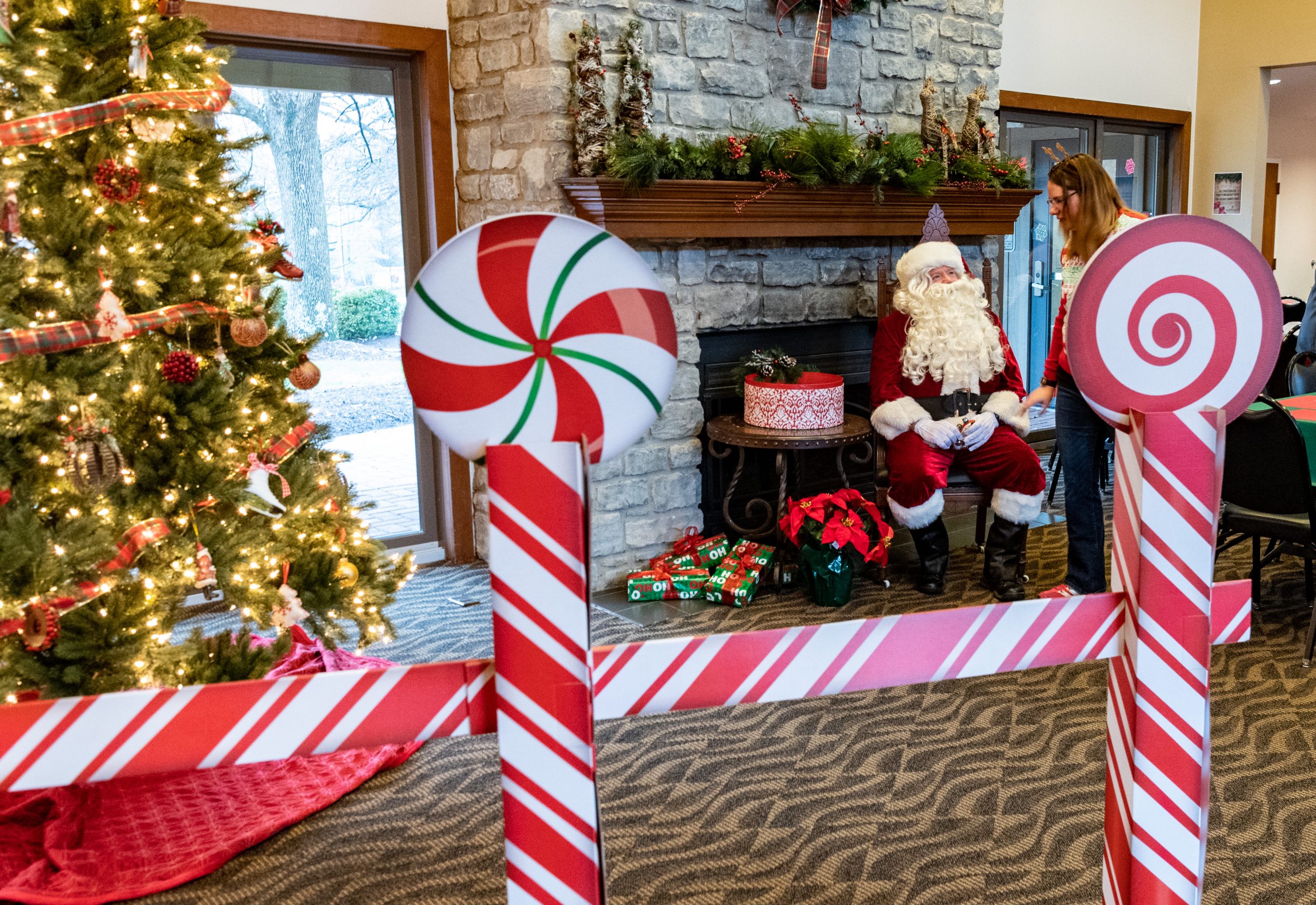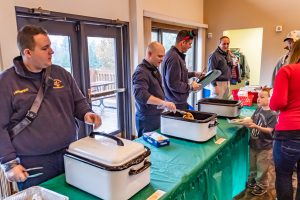 Join Santa and his friends for an all-you-can-eat pancake breakfast served up by City of Montgomery employee volunteers for $5/person (family rate of $20). Bring a wish list to share with Mr. Claus himself and a camera to take a photo with him.
Three sessions:
8:00 am – 8:45 am
9:00 am – 9:45 am
10:00 am – 10:45 am
*Please note, each session will end promptly after 45 minutes to allow cleaning before the next session.
New in 2021: Registration is required and you must register each person. You should see each person's name that you are registering in your cart, this will guarantee their seat. If their name is not registered, we cannot provide a seat. Payment of cash or check will be accepted at the door. 
***Event is Sold Out***
All proceeds benefit the Holiday Family Fund, which supports local families in need with gifts and toys shared in the generosity of the holiday spirit. Share in the spirit of the season and help others by bringing non-perishable food items for Matthew 25 Ministries.