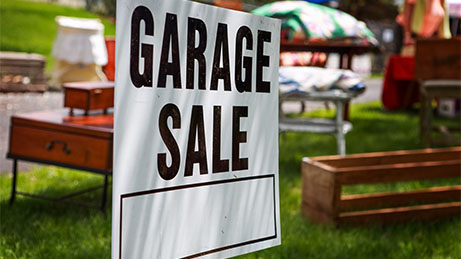 Looking for a bargain? Come to the City of Montgomery Community-Wide Garage Sale on Saturday, August 7, from 9:00 a.m. until 1:00 p.m. This grassroots public awareness campaign is designed to promote reuse, repair, and resale opportunities in the City of Montgomery.
To help shoppers prepare and map out deal-finding strategies, a Garage Sale Treasure Map, with a complete list of addresses with items for sale will be available at Montgomery City Hall, starting Thursday, August 5, from 8:00 a.m. to 4:30 p.m. Treasure Maps will also be handed out at City Hall on the Saturday morning of the sales, beginning at 8:00 a.m.
For anyone interested in participating, registration is open until Friday, July 30.
Households can sign up below or by calling 513-891-2424. There is no fee to participate.