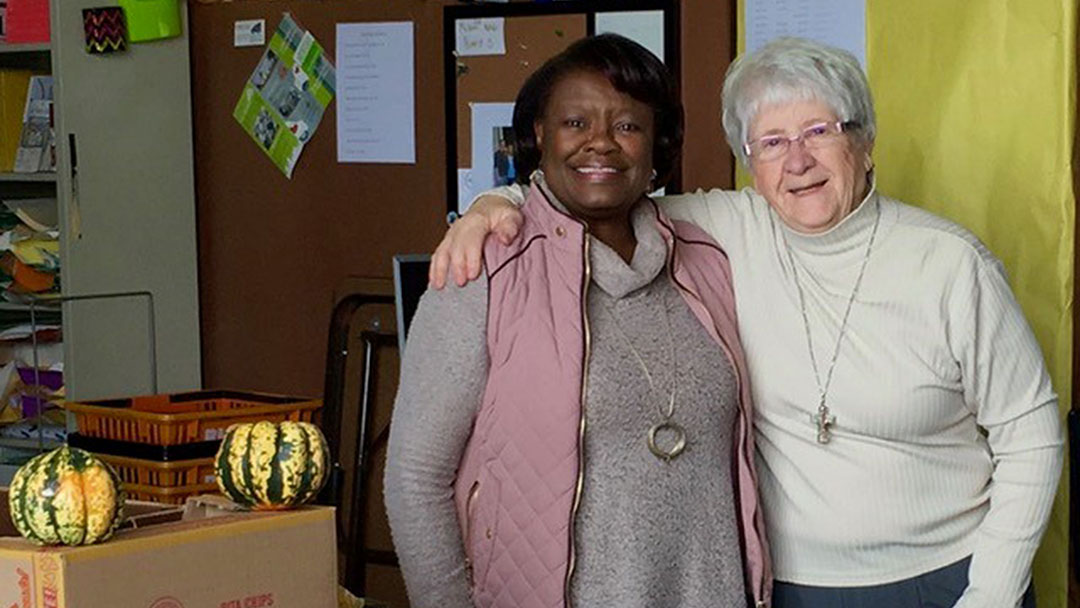 The City of Montgomery is currently seeking applications for the Service to the Community Grant program.  This grant program is open to all not-for-profit and local service organizations with innovative ideas and the skills necessary to execute creative community projects benefiting or engaging the citizens of Montgomery.
Service to the community is defined as providing a beneficial service, project, or event that engages or improves Montgomery residents' quality of life.
A maximum of $2,500 may be awarded to any one applicant. Past grant recipients include the Montgomery Farmers' Market, Operation Give Back, Honor Flight Tri-State, and Sycamore Junior High.
Click here for the Grant Application. Applications are due by 4:00 p.m. on February 1, 2022.
Please contact Matthew Vanderhorst, community and information services director, at 513-792-8323 or [email protected] with any questions.
Photo Caption: Operation Give Back Executive Director Elaine Hipps (left) and Clare Salter, volunteer pantry coordinator, celebrate a successful WeTHRIVE! bundle program.