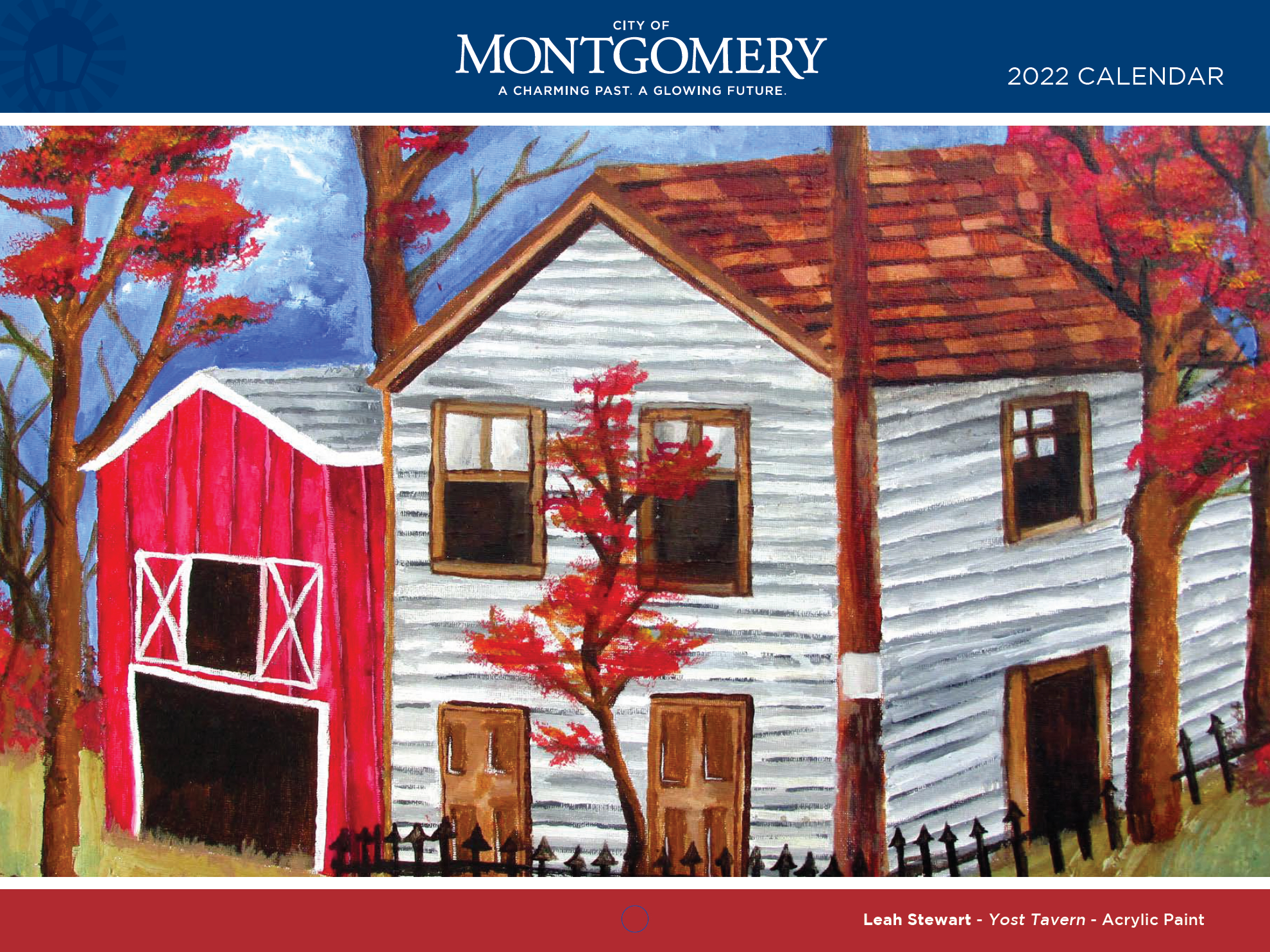 City staff members are currently wrapping up the finishing touches on the 2022 Montgomery Calendar. The theme for 2022 is "Life in Montgomery." Historic photos are reimaged as artwork to demonstrate what life was like in Montgomery at some historical time in the City's past.
Look for an envelope in the mail from the City of Montgomery during the last week of November. The envelope will contain the 2022 Calendar and the December Montgomery Bulletin.
Thank you to the Sycamore Community Schools for their partnership in creating the calendar.